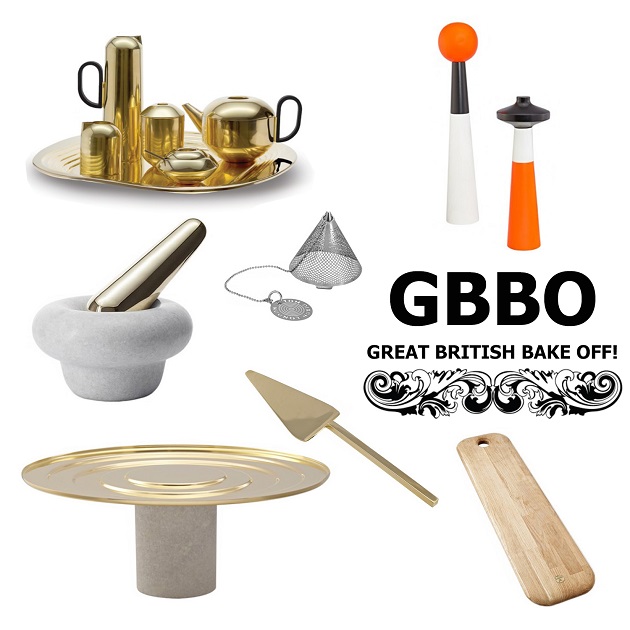 Have you been loving the Great British Bake Off as much as we have? Now you can bake in style with the Tom Dixon Accessory collection, display, chop, season and brew to GBBO standard! All kitchen items are made with high quality metals and natural minerals to insure faultless usability, as well as a stunning aesthetic.
From left to right:
Tom Dixon Tea Set Collection:
Form Tea Pot, Milk Jug, Sugar Bowl & Spoon, Tea Caddy and Jug
Tom Dixon Tower Salt and Pepper Grinder Tom Dixon Stone Pestle & Mortar
Tom Dixon Etch The Clipper Tom Dixon Stone Cake Stand
Tom Dixon Form Cake Slice Tom Dixon Chop Long Board
Visit us on our social sites to keep up to date on new products and what's on trend! You can find us on Facebook, Twitter, Instagram, Pinterest and now Polyvore!