Looking through the ELLE Decoration UK April issue we came across a lot of our stocked lights! As seen below there was a fair few from Louis Poulsen, including the Artichoke which was featured in the article "What makes a design classic". The Louis Poulsen PH2/1 table lamp and Panthella floor lamp were also shown in this months most inspiring homes.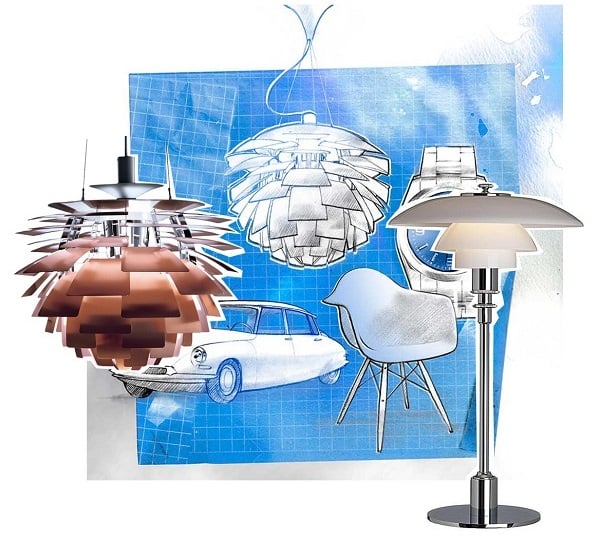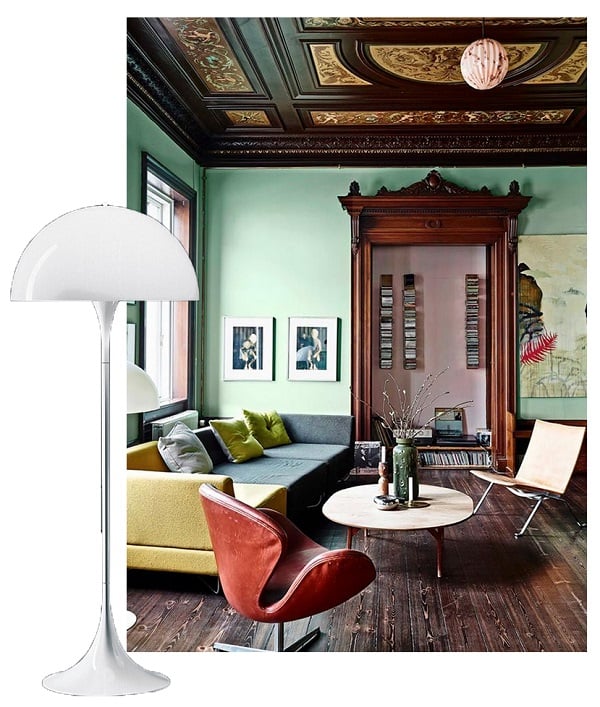 Another very commonly seen item was the Foscarini Twiggy floor lamp, this iconic and well loved design has been seen in yellow, black and red. The twiggy lamp has been a favourite amongst designers and modernists alike, lending itself to any contemporary home.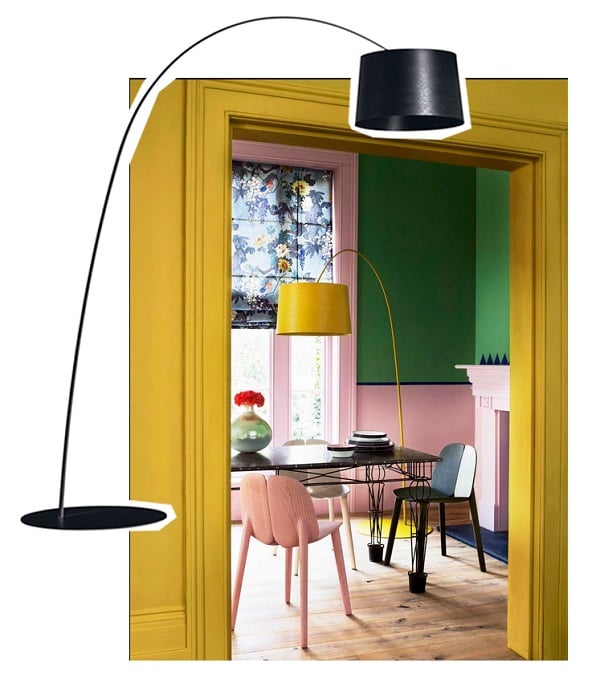 Flos as a brand really shone within the magazine this month, with many features throughout the inspiring homes section. Shown below are a selection which were popular on our website also, (from left to right) Flos 265 wall light, Flos Kelvin table lamp, Flos Guns floor lamp and the Flos Arco floor lamp.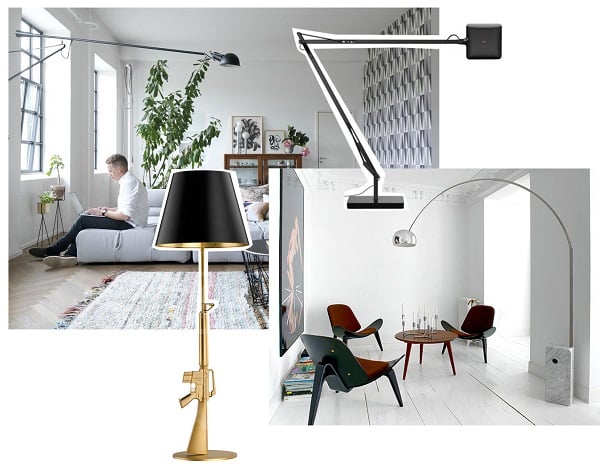 Finally there was mention of two of our table lamps, the Muuto Wood table lamp and the ever popular Kartell Bourgie in gold. Contrasting in style and design but appeals to a range of interiors as featured within the magazine, modern or edge of rustic styling. All items are available online now.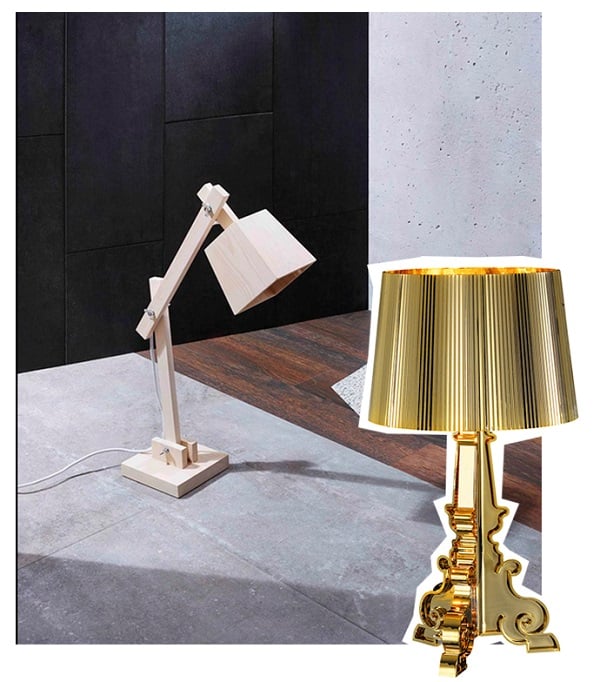 Visit us on our social sites to keep up to date on what's new and what's in trend! You can find us on Facebook, Twitter, Instagram, Pinterest and now Polyvore!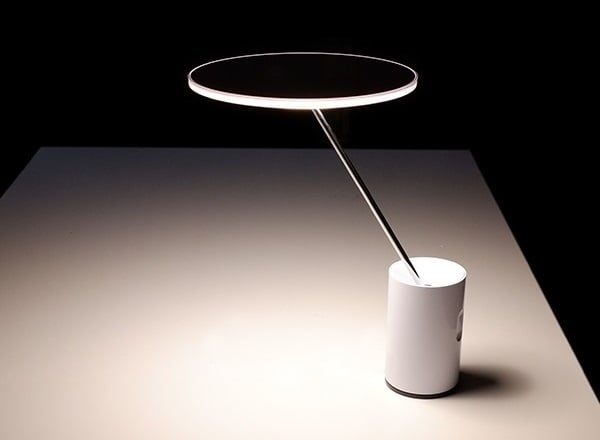 A truly unique new table light from Artemide, the Sisifo lamp consists of a floating illusion LED flat panel which is completely adjustable. The hybrid luminaire balances the need for illuminating a space and for focusing on tasks; this makes the light an ideal business/personal use lamp. With its freedom of movement, large base and LED panel it lends itself to large and small tables, the flat panel allows the lamp to fit in to smaller areas, the large base gives it stability to be moved freely.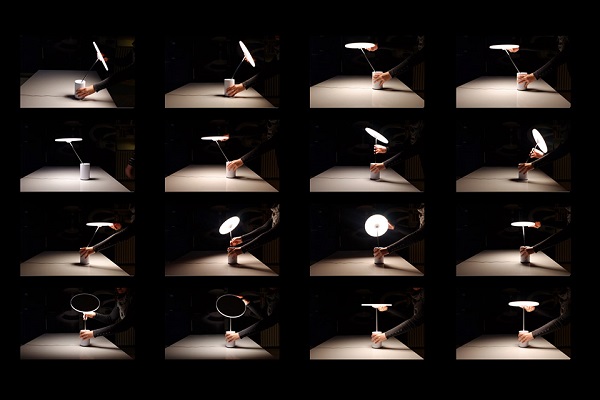 The LED source produces a warm white tone to create a soothing environment for relaxation or focused jobs. The Sisifo large diffuser eliminates any harsh shadows with its adjustable head and only throws out a soft, calming light which feels gentle in comparison to some LED lamps. Designed by Scott Wilson in 2012 and introduced at the Frankfurt light + Building show. Available online now.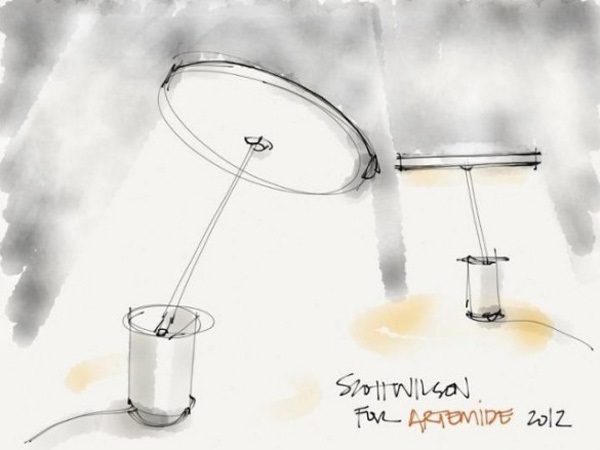 Visit us on our social sites to keep up to date on what's new and what's in trend! You can find us on Facebook, Twitter, Instagram, Pinterest and now Polyvore!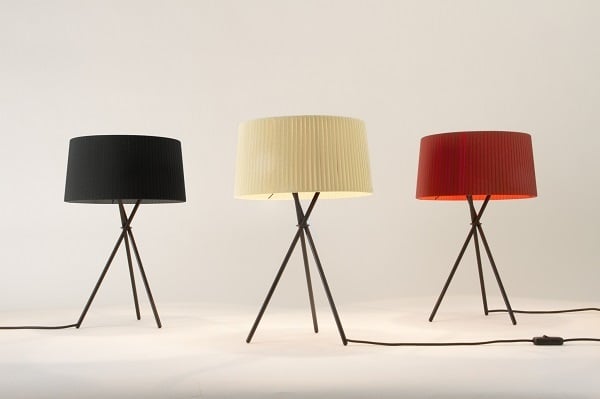 Lamps shown are the Santa & Cole M3 Tripod Table Lamp
Santa & Cole is a well know, highly reputable international brand who design well thought out lifestyle products. The brand is actually a small business but extremely independent, they are based in Barcelona Spain but work in over 70 countries world wide.

Santa & Cole have been breaking new ground in industrial design since 1985, they pride themselves on scrutinising everyday objects and finding a way to make them as effective to interact with as possible. The company now redesign urban/household furniture and lighting for both indoors and out, creating pieces from their own plant extracts such as trees which they grow in their nurseries.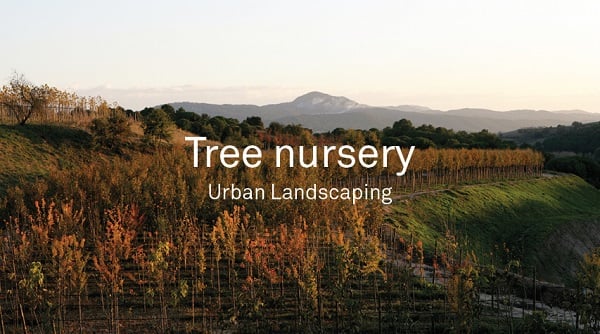 Santa & Cole's range of products have philosophy in common, "not accumulating but rather selecting; not delighting in quantity but rather in quality; not to show but rather to share." As a business they are very aware of the material culture which is ever developing, but more importantly we as humans have the need to create things that meet our specific needs, impressing upon objects our gathered knowledge and personal nature.

A new addition to their range is an LED version of the iconic M64 suspension lamp, created originally in 1964 by Miguel Milá. The LED lamp was created to mark the design's 50th anniversary. With it's warm light LED light source it is ideal for use within the home.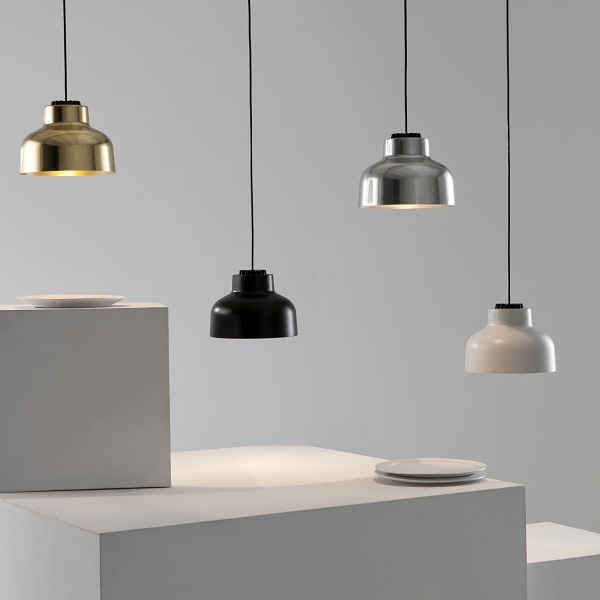 A very well know and popular design is the Moaré model in both floor lamp and suspension lamp, created in 2003 by Antoni Arola. They come in White, Grey, Red and Black. They were designed to create an optical illusion with their superimposed shades as moving water does, this is called the Moiré effect.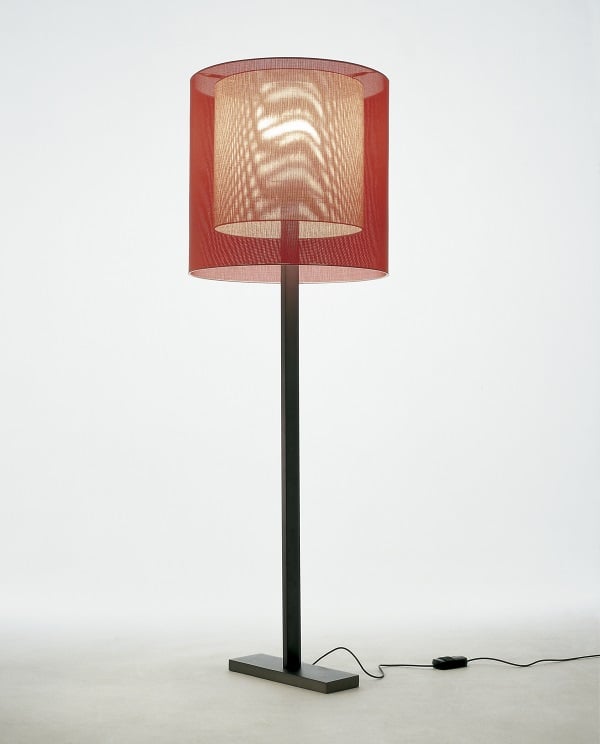 At Santa & Cole they strive to create objects which are long lasting and exciting, to make them satisfying and beautiful to a wide ranged of cultures. They aim to give recognisable quality from their brand, which in effect adds quality to the lives of all who buy their honest products.