Wästberg's latest releases
Back in the summer we gave you an exclusive look at some of Wästberg's eagerly anticipated designs. We are excited to announce that they're now available online!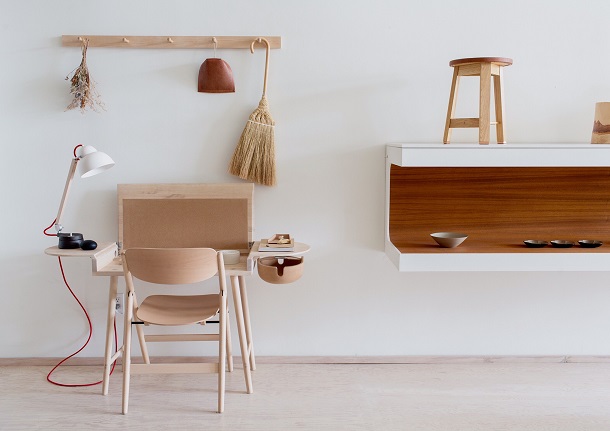 The studioilse Collection is designed by Ilse Crawford and includes a floor, wall and suspension version as well as two table designs. The w084 studioilse lamp uses materials that carry clear messages: iron because of its feelings of stability, reliability and trust; wood because of its warmth and life, and mineral plastic because of its intimate glow, as well as its tactility.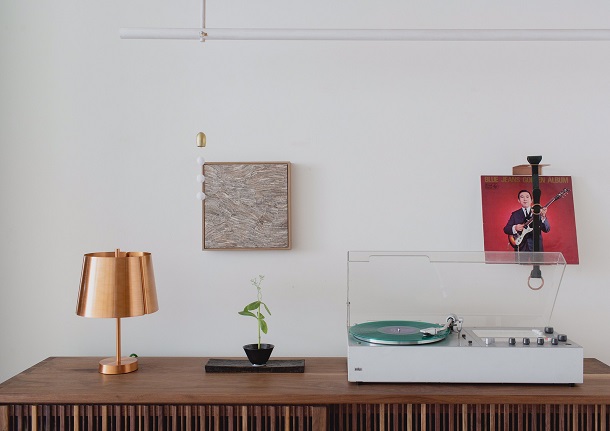 Designed by Jonas Lindvall the Lindvall family of lights derives from experimenting with the influence that different materials have on the emotional quality of the light they reflect. For example copper brings beautiful, deep warmth to the light. The lamp was designed to direct the light downwards, but also to help create ambiance in a room.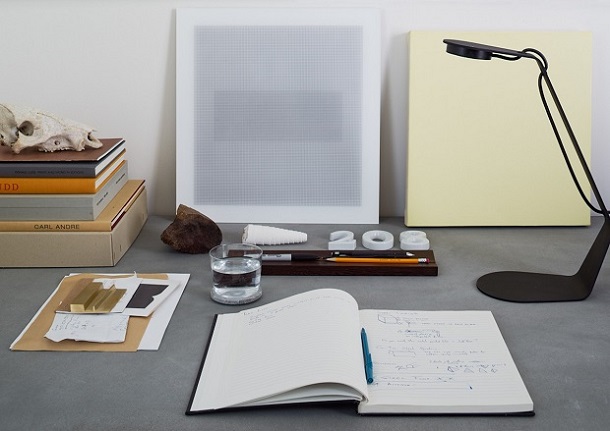 For their architectural project, the inde/jacobs gallery building in Marfa Texas, Claesson Koivisto Rune in collaboration with Wästberg designed a task light for Mr Vilis Inde's gallery desk. The w161 marfa Lamp is an LED task light made out of one piece of anodized or lacquered aluminium, folded three times. When seen from the side, the lamp is merely a thin line. Minimal expression. Maximum efficiency in material, production, light and energy consumption.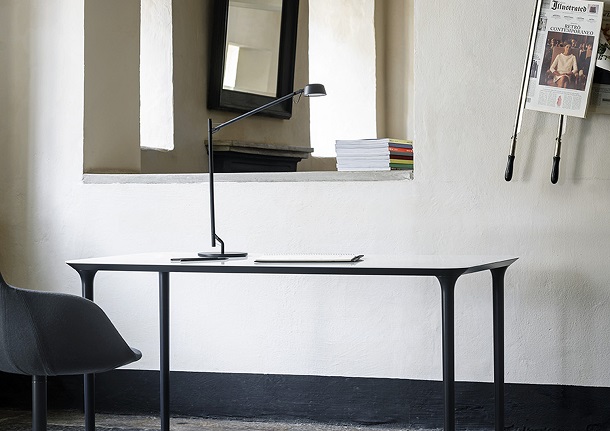 Pal w154 is the essence of modern task lighting: an engineered but graceful construction that sets its focus on bringing high quality LED light. The all metal structure with its slim profiles and integrated mechanics allows for a smooth and easy movement. Incorporated is an 8W high-end warm LED with intelligent heat dissipation and light diffusion.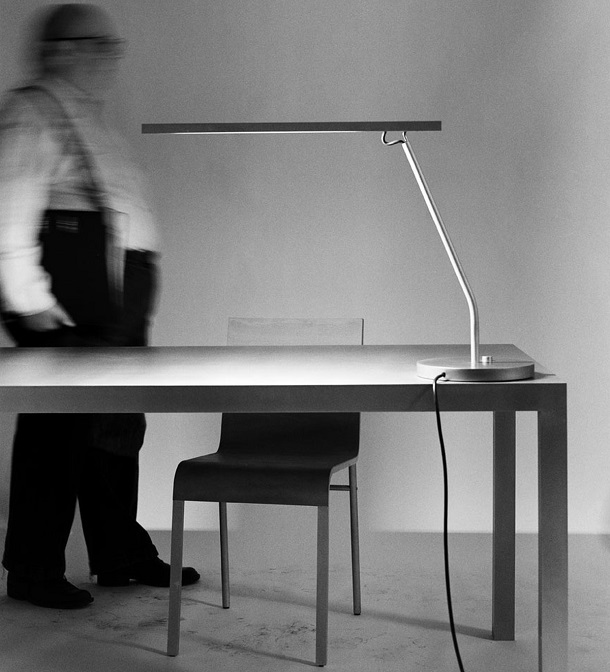 Wästberg has known designer Maarten Van Severen for years. After his death in 2005 through the relationship with Maarten's family and Magnus Wästberg, they suggested the revival of one of Maarten's most brilliant products – the U-line lamp – that had gone out of production with its previous manufacturer. With much improved technical performance and equipped with LED's it is now re-named Van Severen w111.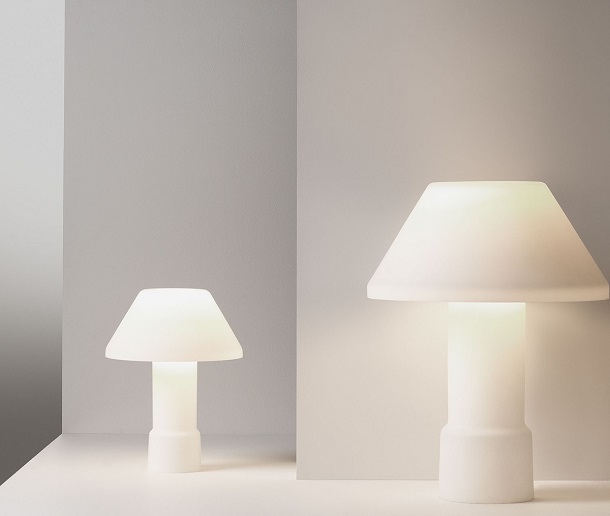 The w163 lampyre is designed by Inga Sempé and is made of two opaline glass parts, creating a calming light from base to top. Lampyre is the french name for glow-worm, which can be linked to the very natural aspect of this lamp. The w163 lampyre comes in two sizes and the light can be adjusted, perfect to enlighten any space with softness.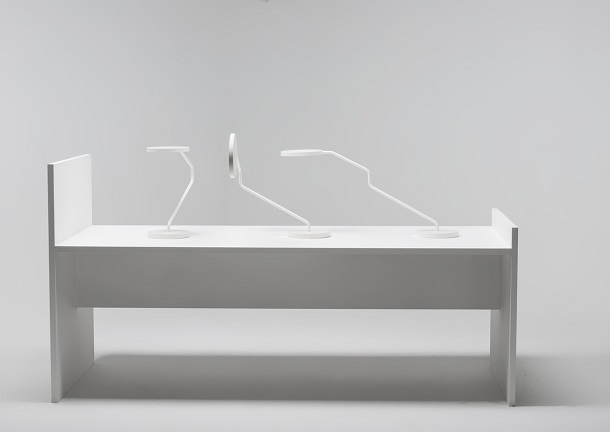 Designed by James Irvine the theme of the lamp is one of those design projects that always has to measure itself with great masterpieces from the past. The lamp can be rotated round and the arm extended. The lamp can also be made dimmable so that you can change the light intensity dependant upon what room it is situated in.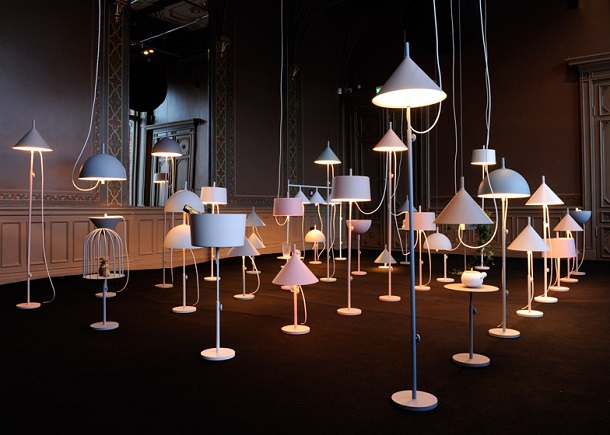 Designed by Nendo the light fixtures are made by a system of parts. The height of the light can be easily changed by adding and rearranging the components. By attaching the wire unit to the shade, it becomes a pendant lamp and by adding a longer post makes it a floor lamp. The shade is available in three different shapes: a cone, a sphere and a cylinder. A selection of accessories - a table, a bowl and a bird-cage - made of the lamp's standard components, are also available.
To view all of Wästberg's latest releases click here!
Visit us on our social sites to keep up to date on new products and what's on trend! You can find us on Facebook, Twitter, Instagram, Pinterest and now Polyvore!