Our Favourite New Products This Month!
Bover Siam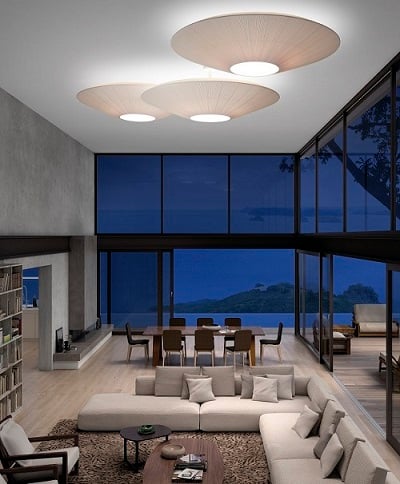 Designed by Joana Bover the beautiful SIAM lamp has an oriental feel with its clean yet stylish hand-wrapped ribbon design available in red, white or cream. The lamp can be grouped in number of formations in turn creating an elegant impact of suspended light.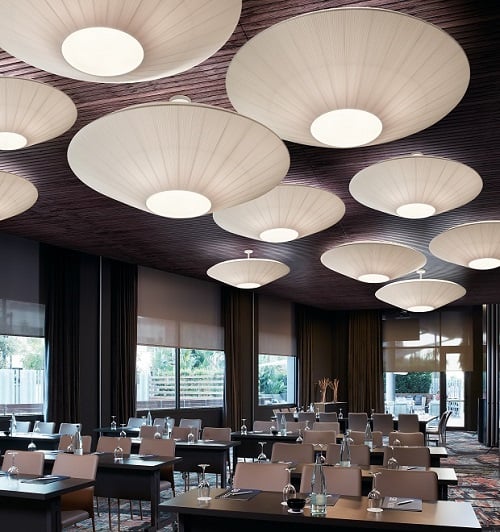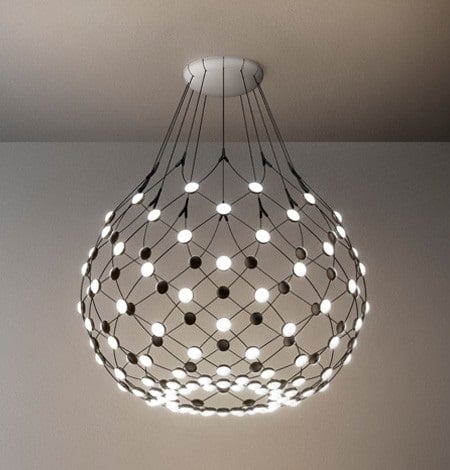 Luceplan Mesh
The Luceplan Mesh is a suspension lamp offering multiple lighting scenarios for personalisation and functional performance. The lightweight, almost transparent structure is composed of a network of metal cables with the LED's positioned at their intersections .The structure of the lamp allows freedom in the control of the lights: the intensity can be adjusted, and its possible to choose which sections to illuminate.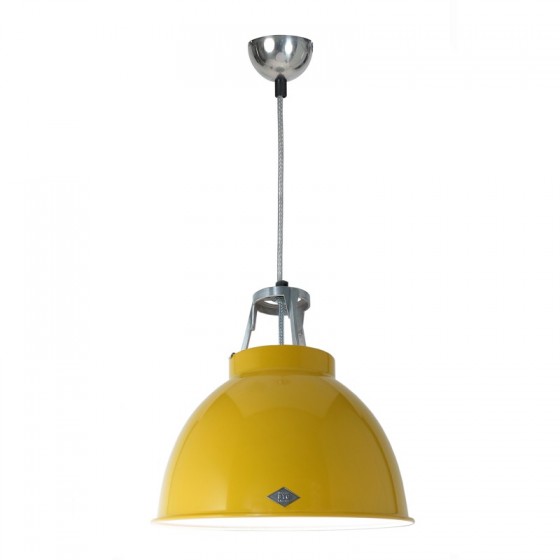 Original BTC Titian
The titian is an original 1940s design, frequently seen in factories and industrial units of the period. There is also an option for the titian with an etched glass visor which helps prevent glare and provides a softer, more diffused light.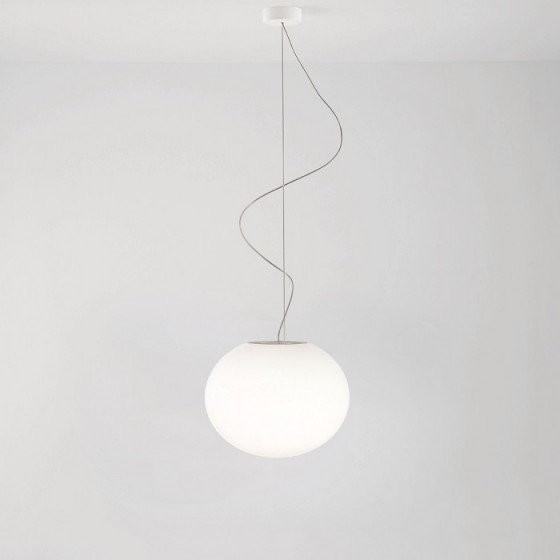 Prandina Zerodieci
The Prandina Zerodieci Suspension S7 is a suspended lamp perfect for diffused lighting. With a matt white painted ceiling rose the lamp offers a sleek and simple yet stylish design, perfect for the home. With an opal white blown glass diffuser the lamp is available with an Eco or LED option.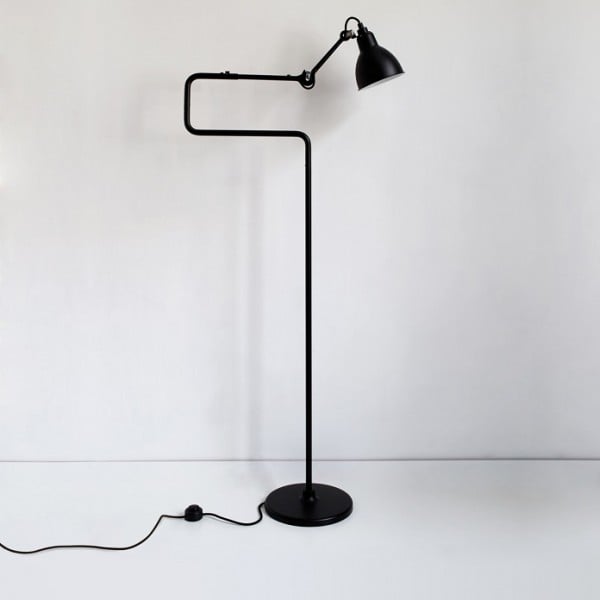 Lampe Gras Nº411 Floor
The Lampe Gras Nº411 floor lamp is perfect to use for reading and rooms suited for directed light. The lamp is created with wonderful proportions and an adjustable design which thanks to its double-elbow allows it to be rotated twice through 340°.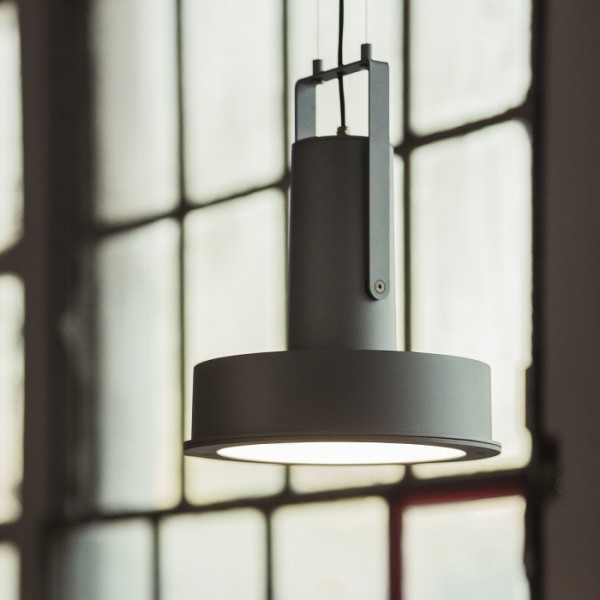 Santa&Cole Arne Domas
The Santa & Cole Arne Domas Hanging Lamp is both urban and elegant featuring a LED spotlight, designed in house by the Santa & Cole team. It is the expression of cutting-edge technology in its most natural form and suitable for both indoor and outdoor use with an IP 55 rating.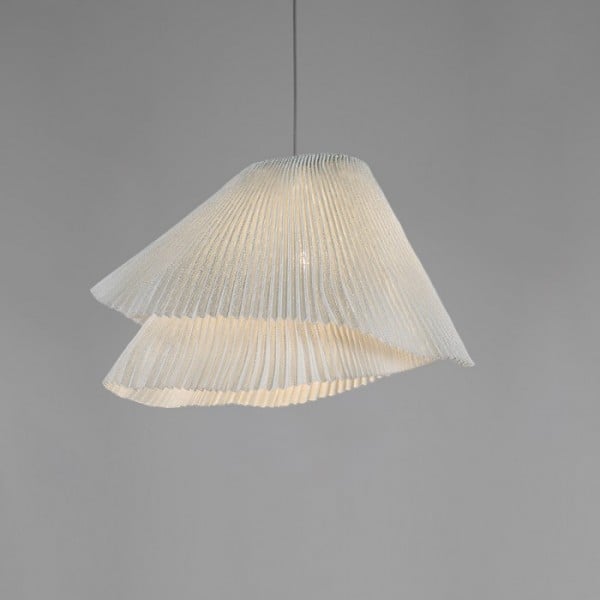 Artuo Alvarez Temp Vivace
The Arturo Alvarez Tempo Vivace is a pendant lamp made with painted stainless steel mesh. This material, crafted in fine pleats, forms two overlapped layers that create two different soft flowing effects.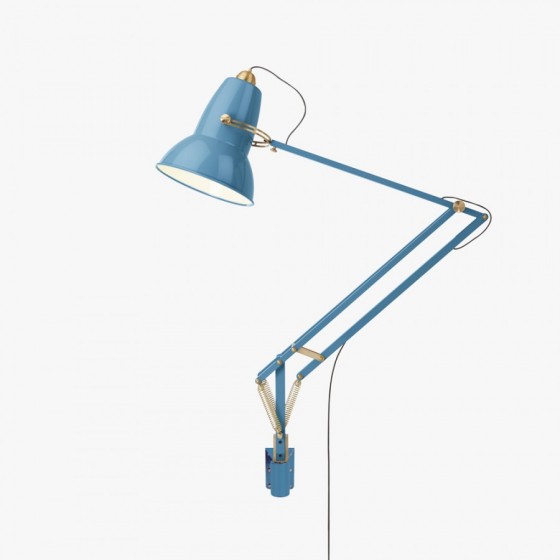 Anglepoise Original 1227 Giant Brass Wall
Sophisticated brass detailing on the fittings and fasteners, an engraved brass fork block logo badge and a carefully chosen five-shade colour palette makes the Original 1227 Giant Brass wall mounted lamp a serious investment piece. The articulated arm provides total flexibility, allowing smaller spaces to enjoy some over-sized chic.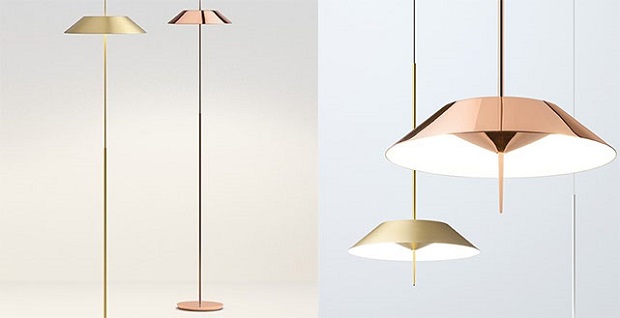 Vibia Mayfair Floor/ Suspension
The Mayfair lamps are a Diego Fortunato design. The entire Mayfair collection incorporates LED lighting and comes in various finishes: Green or Orange, Graphite or White and Gold or Copper.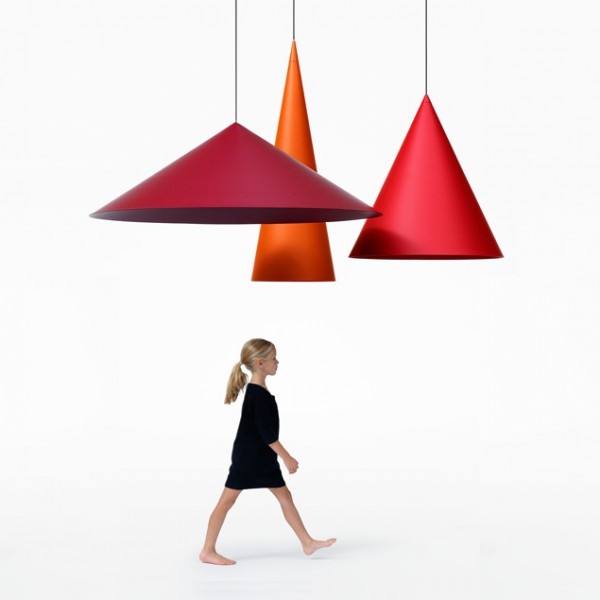 Wästberg W151 Extra Large Pendant
The Wästberg W151 Extra Large Pendant is based on the most basic of geometrical shapes, the cone. The lamp comes in three variations: the tall and narrow, the conical and the coolie. All three are super-sized, pushing the limits of manufactured spun aluminium, yet it will still fit through a normal doorframe.
With these new products comes more so keep your eyes peeled for the latest designs!
Visit us on our social sites to keep up to date on new products and what's on trend! You can find us on

Facebook

,

Twitter

,

I

nstagram

,

Pinterest

and now

Polyvore

!