Best Seat in the House!
Here at David Village Lighting we don't only specialise in lighting, we love furniture too!
Below we've put together a collection of some of our favourite chairs, stools and sofas to ensure you have the best seat in the house!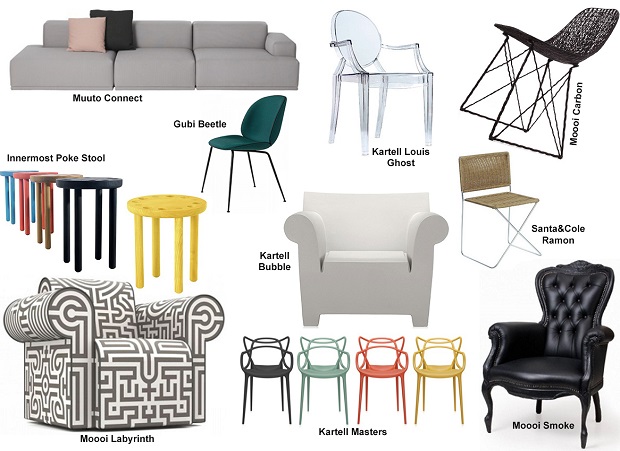 Muuto Connect Kartell Louis Ghost Moooi Carbon
Innermost Poke Stool Gubi Beetle Kartell Bubble Santa&Cole Ramon
Moooi Labyrinth Kartell Masters Moooi Smoke
To view more from our furniture collection click here!
Visit us on our social sites to keep up to date on new products and what's on trend! You can find us on Facebook, Twitter, Instagram, Pinterest and now Polyvore!