Product focus – Foscarini Chouchin
The Foscarini Chouchin is a family of suspension lamp with the original design released in 2011 by French designer Ionna Vautrin. The name is taken from traditional Japanese paper and bamboo lanterns that are used as light bright signs outside restaurants or bars or as lucky charms outside homes.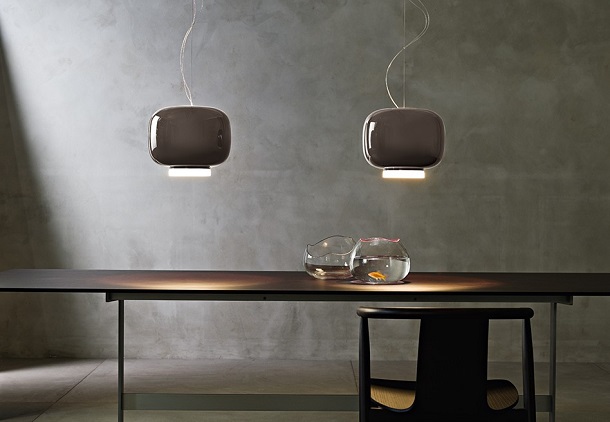 Their traditional shape has been reinterpreted into a pure contemporary style using blown glass which has been painted to make it completely opaque and glossy. The family includes three shapes, each with its colour: orange for the large version, grey for the small version and green for the elongated one.
Next in the collection came the Mini version which was released in 2013. This version is available in two shapes and again each with its colour: orange for the large version and green for the elongated one. Similar as with the larger on the lower rim remains white to create a distinguishing graphic mark when the lamp is switched off and an incandescent luminous border when it is on. The Chouchin Mini is designed to be hung alone as a poetic suspended lantern or in a row, group, or even as a collective with larger models.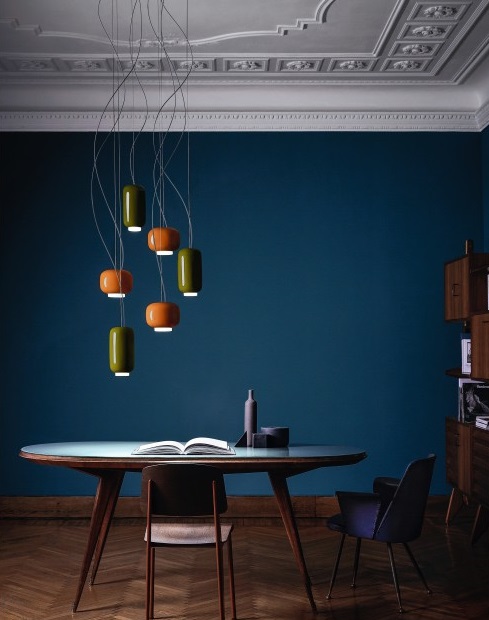 The third design of the family is the Chouchin reverse. The design has the same three shapes as before but the colours have been inverted; the diffuser is now white while the lower rim is the colour as the shape before. The change in the design is not only the colour but the light as now thanks to the pale glass diffuser it not only directs light down - like the original Chouchin - but diffuses a beautiful glow to its surroundings.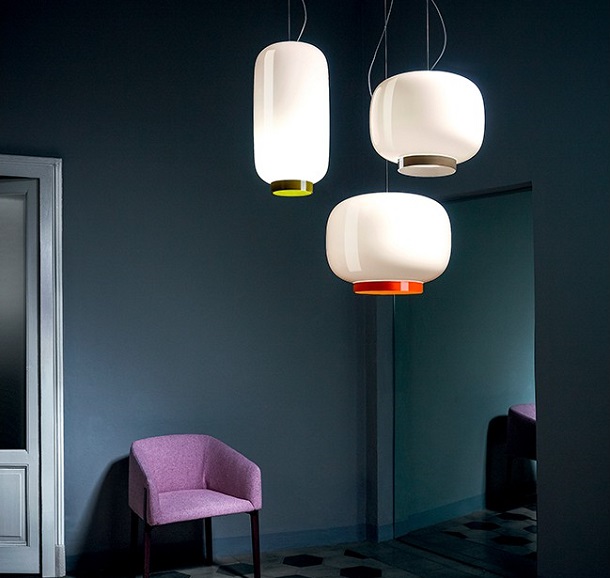 Click here to view the Chouchin range!
Visit us on our social sites to keep up to date on new products and what's on trend! You can find us on Facebook, Twitter, Instagram, Pinterest and now Polyvore!