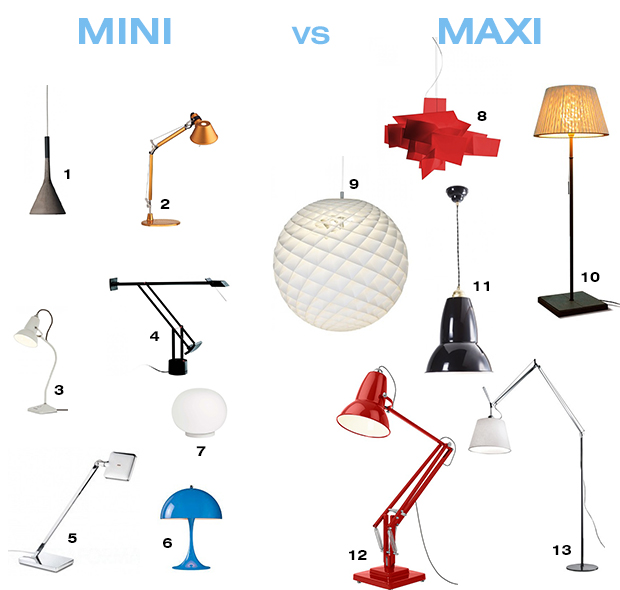 It's a battle of the sizes as we take a look at mini and maxi lighting.
Mini and maxi lamps often originate from iconic lamp designs which are then supersized or shrunk down to make them even more desirable and perfect for any room in the home or office.
Which size do you prefer?
1.Foscarini Aplomb 2.Artemide Tolomeo 3.Anglepoise Original 1227 4.Artemide Tizio
5.Flos Kelvin 6.Louis Poulsen Panthella 7.Flos Globall
8.Foscarini BigBang 9.Louis Poulsen Patera 10.Marset TXL
11. Anglepoise Original 1227 Brass
12.Angelpoise Original 1227 Giant 13.Artemide Tolomeo Mega
Visit us on our social sites to keep up to date on new products and what's on trend! You can find us on Facebook, Twitter, Instagram, Pinterest and now Polyvore!