New Moooi T Lamp
The latest floor lamp released by Moooi is the T-Lamp, designed by the renowned Marcel Wanders. Based on the concepts of movement, grace and energy the T Lamp reminds us of the fluidity and light motion of Alexander Calder's kinetic mobiles.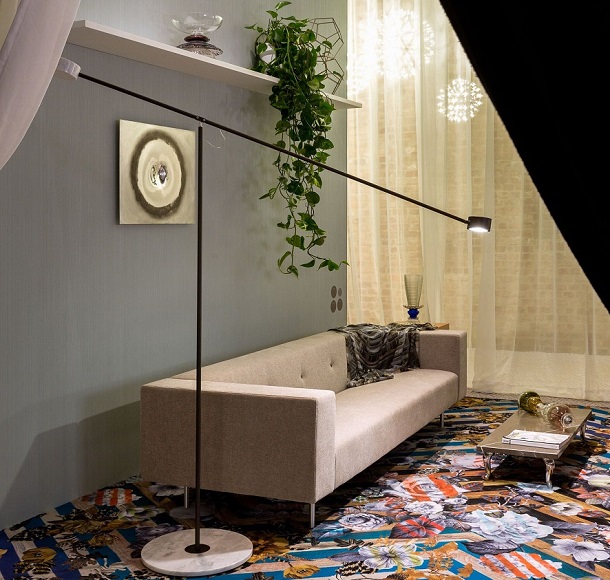 The floor lamp is tall and slender and has found the perfect equilibrium with it moving and rotating harmoniously without ever losing balance. Strongly rooted to the ground the T Lamp gracefully rotates in space giving a subtly diffused light where needed. In addition the floor lamp is dimmable thus allowing you to create the perfect atmosphere with your desired light intensity. The lamps flexibility makes it perfect for over a sofa, table or simply placed in the corner of a room.
Click here to view the Moooi T Lamp!
Visit us on our social sites to keep up to date on new products and what's on trend! You can find us on Facebook, Twitter, Instagram, Pinterest and now Polyvore!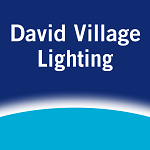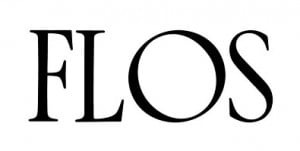 Flos's Most loved – The SkyGarden 
The Flos SkyGarden was designed in 2007 by renowned designer Marcel Wanders. The inspiration behind the design was from his former home which had a fabulous antique decorated plaster ceiling which he called his SkyGarden. It didn't need any sun or water and he loved it so much that when he moved home, he stole it from the ceiling and moved it with him.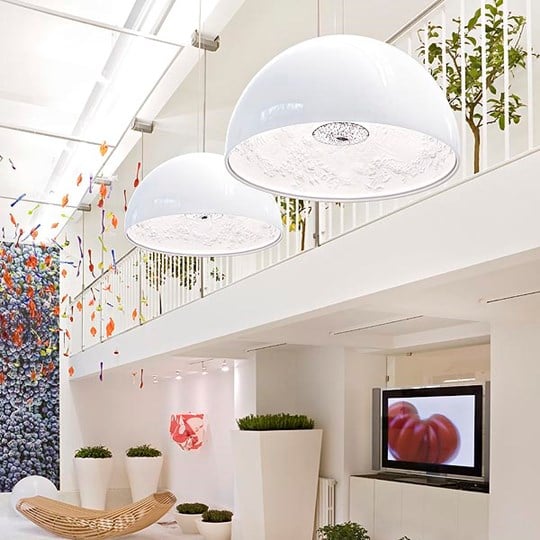 The Flos Skygarden is a beautiful hemispherical pendant with a plaster diffuser painted white inside with six outer finishes Rust, Glossy Black, Glossy White, Matte Gold, Silver or Copper.
The lamp makes a powerful impression with its sheer size and the intricate inner floral design which gives the piece its name.
Previous winner of both the Elle Decoration International Design Awards (EDIDA) and the Red Dot Award in 2008 the pendant makes an impact both placed alone or in a design with others.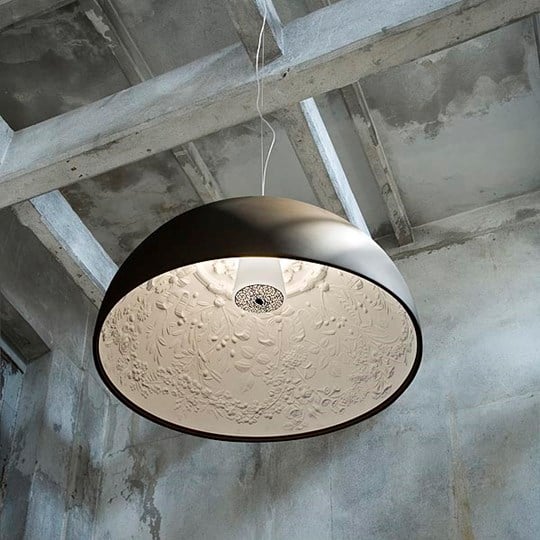 Click here to view the Flos SkyGarden Collection! 
Visit us on our social sites to keep up to date on new products and what's on trend! You can find us on Facebook, Twitter, Instagram, Pinterest and now Polyvore!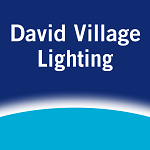 Moooi is well known for their beautiful and unique designs and they haven't let us down in their latest releases. We've been busy adding them online and below we introduce them to you!
The Farooo Floor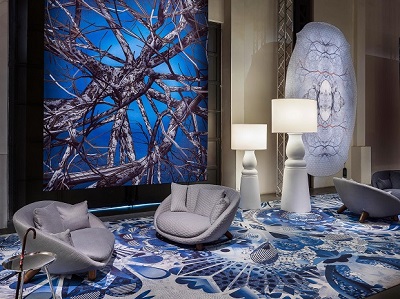 The Farooo floor lamp is designed by Marcel Wanders. The lamp is inspired by the Italian translation for lighthouse and focuses on its intense beam of light which acts as guidance around dangerous coastlines. The contemporary style shade is made from PVC Viscose laminate and is placed on a fibreglass and wood with steel base structure. The lamp comes in three different heights and can be fitted with an oval or round shade and coloured either black or white.
Set Up Shades by Marcel Wanders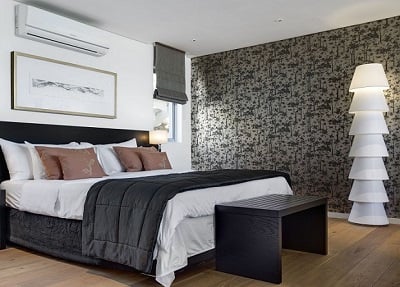 The unique Set Up shade design is one which explores the boundaries; also designed by Marcel wanders it comes either 5, 6 or 7 shades high. The contemporary design is made from PVC and viscose laminate on a metal frame which features shades placed upon another and disperses an even light from top to bottom. Designer Marcel Wanders believes that using archetypes in his designs helps to make the objects look familiar thus making the consumers feel comfortable with them even when they are new and unusual.
Paper Wall Light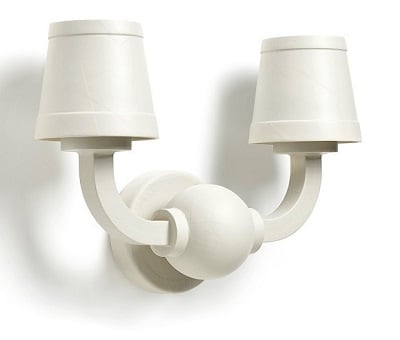 The Paper Wall Lamp is a newest edition to the Paper family in collaboration with Studio Job and Moooi. It joins the family of table, floor and suspension lights all made with the same playful design. The Paper Wall Lamp is made from polyester and steel and can be personalised to suite any décor with it being available in a 25 different colours. If you are interested in a specific finish please contact us for more details!
Coppélia Chandelier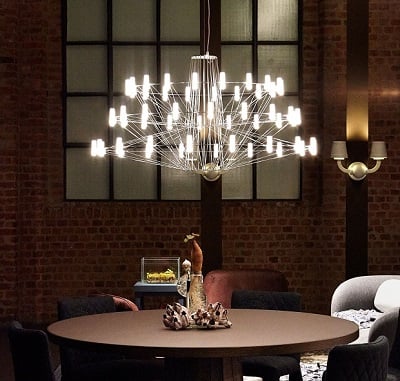 "I believe there should be some communication in design, even if it is technical, it should be translated to the language that most people can understand and appreciate."
Arihiro Miyake
The Coppélia design is a new interpretation of a classic chandelier created by established Japanese designer Arihiro Miyake. The fluid motion of the design is inspired by a ballerina's sinuous moment which creates a delicate image in the air.The chandelier has a three-tiered polish stainless steel frame which supports 54 LED lights encased in polycarbonate tubes. Powered by a low voltage current the design has no need for additional wires.
To discover more about the Coppelia Chandelier watch Arihiro Miyake talk his design here! 
Space Frame Suspension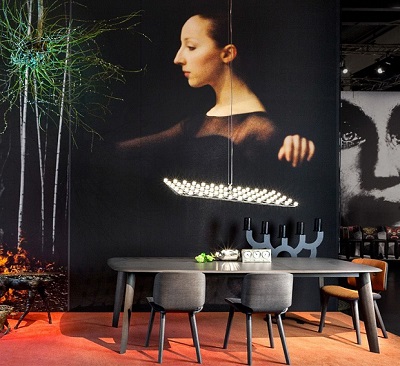 Space-Frame suspension is another design by Marcel Wanders and shares the design of refined freedom with it not being bound or limited by cables. The strong architectural frame hangs on a hinge which allows it to change position.
"It has a really interesting structure: a super-thin space frame, which gives these lamps a wonderful surface that can be tilted up and down and angled." Marcel Wanders
The Space-Frame suspension is the latest product by Moooi to take advantage of the company's Electrosandwich technology which allows the LEDs to draw low-voltage current from the frame without the need for any extra wires. The Space-Frame comes in two sizes with either 34 or 64 LEDs and in a Copper or Nickel finish.
To learn more about the technology in the Space-Frame suspension click here!
Visit us on our social sites to keep up to date on new products and what's on trend! You can find us on Facebook, Twitter, Instagram, Pinterest and now Polyvore!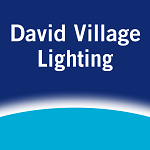 Moooi are synonymous with unconventional, eye-catching, and provocative design. The company was founded by Dutch designers Marcel Wanders and Casper Vissers. Their aim was to design products which combined the character and uniqueness of antiques with a fresh modern feel. The new Paper Patchwork collection embodies this completely. The collection was designed for Moooi by Studio Job. They have taken familiar and traditional designs, and then exaggerated the proportions. The Paper range is made from wood, cardboard, and polyurethane, and then finished with multi-coloured lacquered paper.