Elle Decoration is unmistakably one of the leading forums in interior design, setting trends and featuring only the best in design. July's issue has seen the return of Elle Decoration's International Design Awards. For the category Best in Lighting it was awarded to Vibia for their Wireflow pendant light.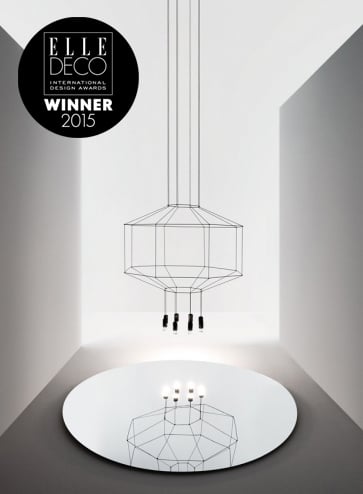 We are proud to be a Vibia distributor supplying the Wireflow and the full Vibia range to the UK market.
The Wireflow pendant series was designed by Arik Levy and has become an iconic product for the company. It was first released for display in 2013 at Euroluce Milan Salone de Mobile where it became a highly anticipated release for 2014.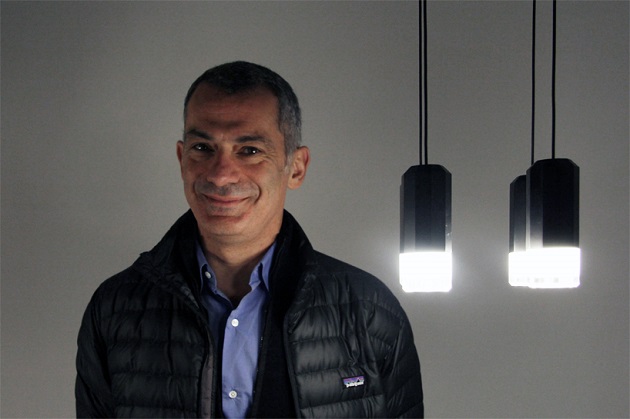 The idea behind the unique structure of the Wireflow is the deconstruction of a chandelier, taking it back to its simplistic form. The design reflects the outline of grand chandeliers often creating a 2D effect, comparable to a line drawing. Arik Levy was experimenting with the idea of extreme simplification, focusing on a delicate silhouette but maintaining a strong formal presence. Achieving this, Levy created a groundbreaking design which has won three awards to present. Futuristic and minimalist in its appearance, it is easy to see why the Wireflow is chosen time and time again for commercial projects and large residential spaces.
The series varies is size, simplicity and shape. Designs such as 0315 has a very complex geometric style and large scale, where as the 0313 is smaller and simplified making suitable for domestic use. The Wireflow range has a wide variety of formations to choose from, each of which are customisable to suit/fit into the interiors in mind. This design is a versatile lighting sculpture, which continues to be popular for its modern and impacting presence.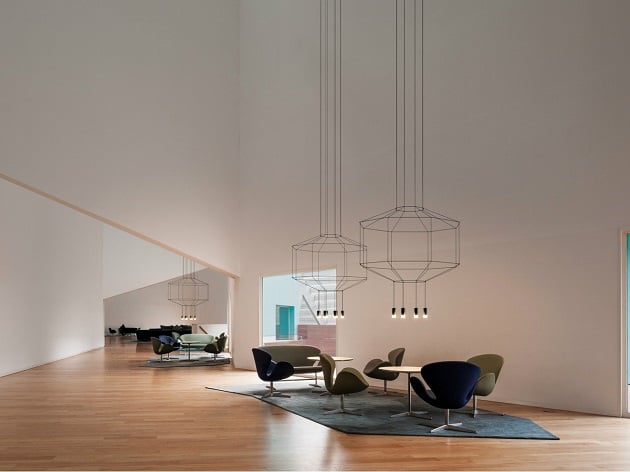 Visit us on our social sites to keep up to date on new products and what's on trend! You can find us on Facebook, Twitter, Instagram, Pinterest and now Polyvore!