NEW IN
We are happy to announce that the long awaited latest designs from Foscarini are now available online!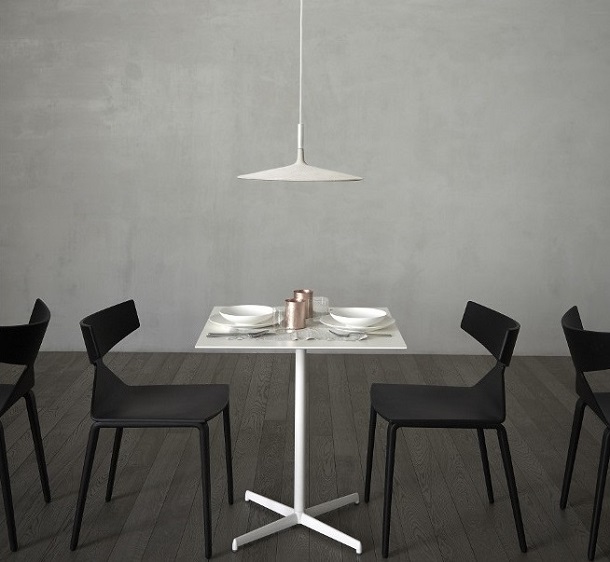 The Aplomb Large is a new lamp made from concrete but with a different shape from the original. The new design is not just larger in size but also fitted with a built in LED light source which is placed into the body of the lamp casting a wide beam of light onto the surface below.
The Aplomb Large is made by Italian experts which faced a challenge to obtain a slim thickness, a lightweight shape and a textured surface which is still pleasant to touch. This was all achieved by their profound knowledge of the raw material which allowed them to create the perfect mix which is fluid when poured into the cast. 
The Aplomb Large is available in three different colours white, grey and brown made by pigments which are directly added to the material blend. The Aplomb Large is perfect for over a table, a kitchen island or placed in a repeated linear composition.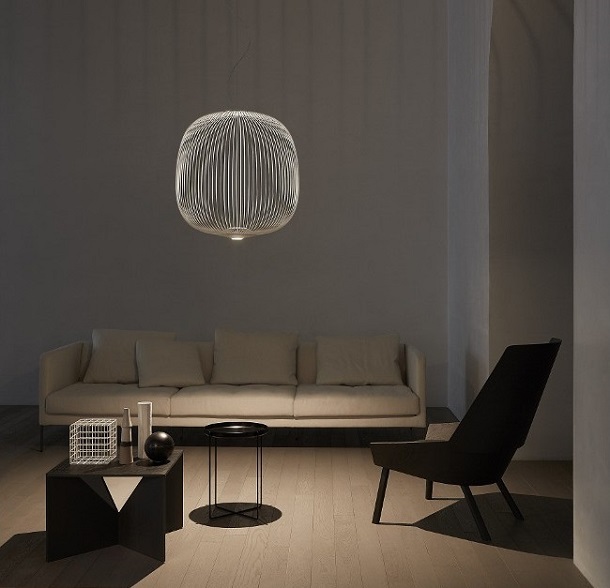 The Spokes 2 Large is a larger version of the original Spokes 2 suspension. The design draws inspiration from the spokes of a bicycle wheel, which contain the light within while at the same time allowing light to filter out. The built in LED makes it possible to light the floor or surface underneath while creating magical shadows on the walls and ceiling. 
The lamp suits various settings such as in both residential and commercial areas perfect placed in the middle of the room or with the original version to create a fascinating lighting composition. The Spoke 2 Large has a 70cm diameter and is available in either white or yellow.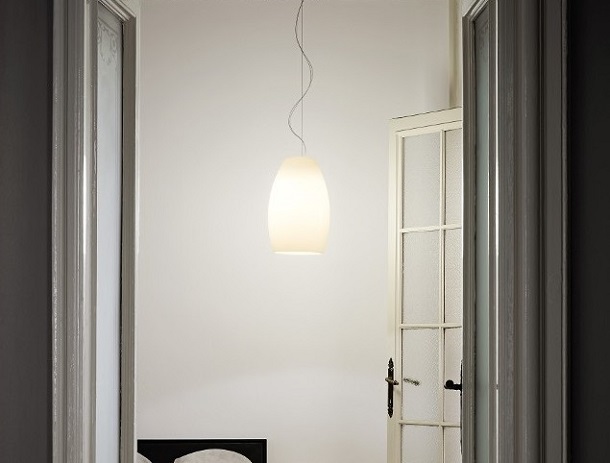 The Buds collection of table, floor and suspension lamps was designed in 1990 by Rodolfo Dordoni, an architect whose work ranges across furnishings, lamp design and many more. The lamps were made in brightly coloured blown glass, named after the natural elements: Fruits, Blossom and Buds. Today the Buds have been restyled again to interpret the contemporary and sophisticated focus on materials. The beauty of the design remains the blown glass with a five-layer hand-crafted process. The new range of colours includes cold brown, cold grey, bamboo green and white and with a straw-yellow internal finish the lamp is warm when the lamp is on and cold when off.
Visit us on our social sites to keep up to date on new products and what's on trend! You can find us on Facebook, Twitter, Instagram, Pinterest and now Polyvore!