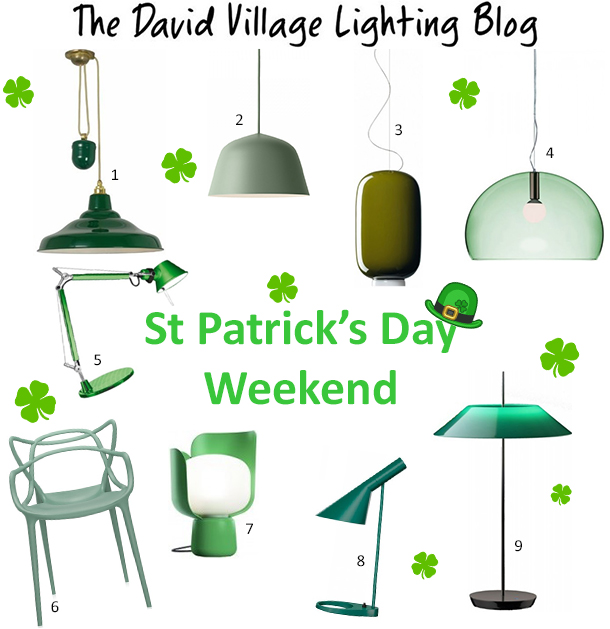 Friday the 17th of March sees the annual celebration for St Patrick's Day. The Irish public holiday has inspired us to think all things green and open up the idea of using the traditional Irish shade in our home décor. Green can often be a daring colour to incorporate into an interior but with the above lights we show you how to add the colour into your space.
1. Original BTC School Rise and Fall 2. Muuto Ambit 3. Foscarini Chouchin 4. Kartell FLY
5. Artemide Tolomeo Micro 6. Kartell Masters 7. Fontana Arte Blom
8. Louis Poulsen AJ Table 9. Vibia Mayfair 5500
Visit us on our social sites to keep up to date on new products and what's on trend! You can find us on Facebook, Twitter, Instagram, Pinterest and now Polyvore!