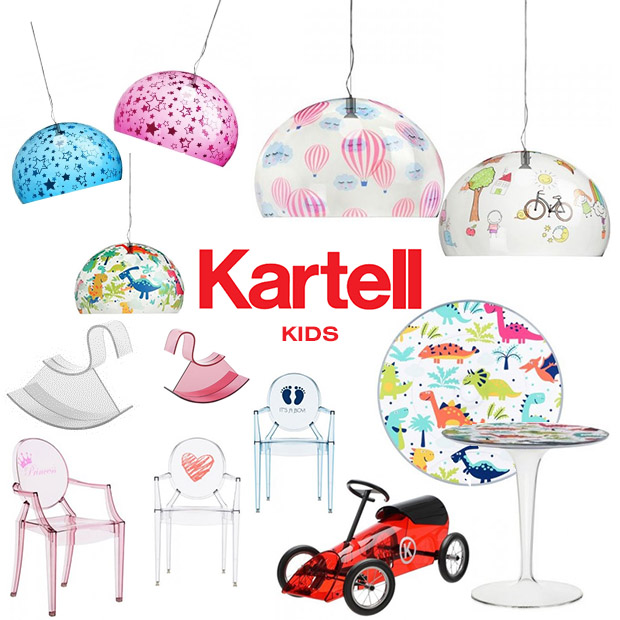 Kartell Introduce their New Kids Collection
After months of anticipation, Kartell have released their Kids Collection. The collection includes some of Kartell's classics which have been redesigned making them perfect to add a playful feel to any kid's room.
The Fl/Y has taken on a whole new level of fun as it adds 5 new graphic designs to it finishes. The family now include variations with pink stars, blue stars, dinosaurs, handmade drawings and hot air balloons.
The collection also includes a miniature version of one of the most famous chair designs, the LouLou Ghost chair. There are eight new designs each with a different print on the back. The chairs have a range of graphics from a princess inspired design to a sunshine yellow pattern.
Furthermore the collection includes a play go-kart, colourful rocking horses and a tiptop table with the dinosaur and handmade drawing pattern on top.
View the collection online now!
Kartell Fl/Y LouLou Ghost Chair Discovolante Go Kart Rocking H-Horse TipTop Table
Visit us on our social sites to keep up to date on new products and what's on trend! You can find us on Facebook, Twitter, Instagram, Pinterest and now Polyvore!