Featured – Gubi Multi-lite
The Gubi Multi-lite was first designed in 1972 when Louis Weisdorf designed a light which was an exception to his usual designs, creating a light which used multiple repeating elements.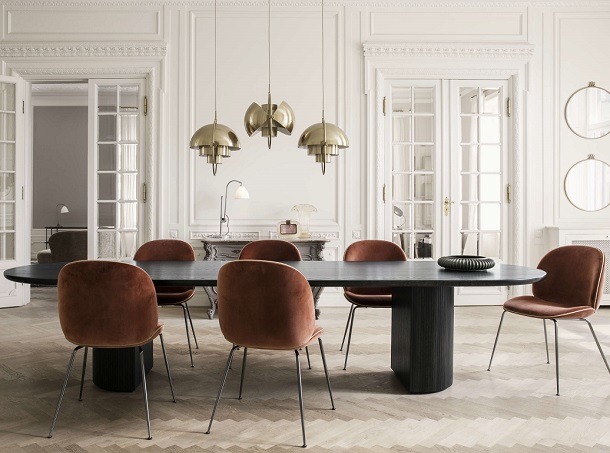 Louis Weisdorf was born in 1932 and after graduating from The Royal Danish Academy of Fine Arts in Copenhagen in 1954 he went on to work on everything from graphics, interior and industrial design and recreational areas. Louis Weisdorf described his career as 'specialises in versatility' which sums up his long, notable career of a multi-designer. In the late 1960's Weisdorf set up his own design studio in Copenhagen sharing it with architect and younger brother of Verner Panton, Ole Panton. Here he designed for clients both nationally and internationally.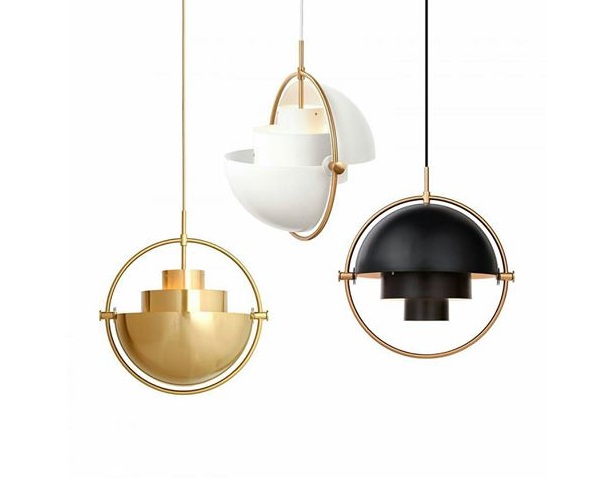 The Multi-Lite collection embraces the golden era of Danish design with its characteristic shape of two opposing outside mobile shades which add a wide range of lighting values in any room. By individually rotating the shades, the Multi-Lite pendant can be transformed into multiple combinations where the light can be directed upwards, downwards or exude an asymmetrical art light.
The light consist of two cylindrical shapes which lay the foundations and a metal ring which anchors the two quarter-spherical shades creating the iconic design.
Click here to view the Multi-Lite collection!
Visit us on our social sites to keep up to date on new products and what's on trend! You can find us on Facebook, Twitter, Instagram, Pinterest and now Polyvore!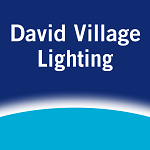 The Orient pendant was created by Jo Hammerborg in 1963. Hammerborg was recognised for his innovative, modernist design, and the Orient pendant was one of his many commercial successes during the 1960s and 70s. 50 years on from the lamp's creation, Lightyears have re-launched the Orient pendant with the cooperation with the Hammerborg family. The re-launched Orient stays true to the original design. The soft organic shape is beautifully enhanced by the warm deep glow of the copper, and the dark grain of the rosewood top.