New E27 LED Pendant
Muuto have recently re-released their incredibly popular E27 pendant now with a LED bulb. The new version features a striking 2W LED naked lamp which like the old halogen version is dimmable.
The E27 collection is available in a wide range of colours and can be used as a single light source, in pairs, rows or even in clusters to create a modern Scandinavian chandelier.
Below shows the available colours of the E27 LED pendant!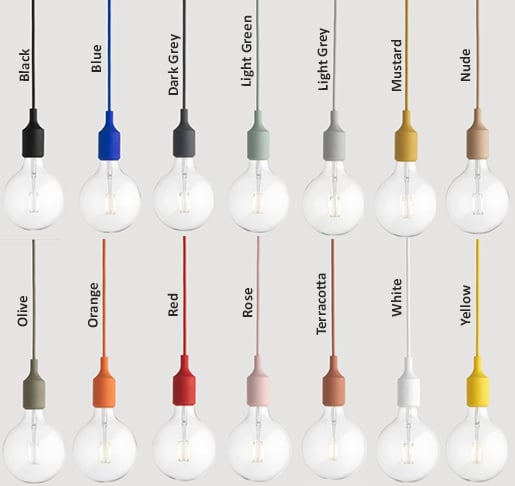 Click here to view the E27 LED collection!
Visit us on our social sites to keep up to date on new products and what's on trend! You can find us on Facebook, Twitter, Instagram, Pinterest and now Polyvore!