Kitchen Lighting with Original BTC
Finding the perfect lighting for your kitchen can sometimes be a tricky task but we're here to help.
British based lighting company Original BTC has a huge range of lights and we're sure you'll find one perfect for your kitchen interior.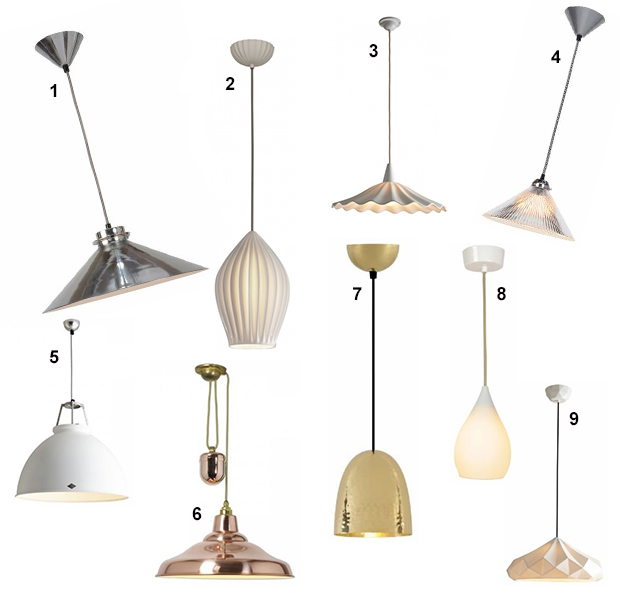 1. Codie 2. Fin Large 3. Christie 4. Coolie Prismatic
5. Titan size 5 6.Rise and Fall School Light 7. Stanley Small 8.Drop One 9. Hatton
To view the whole Original BTC range, click here!
Visit us on our social sites to keep up to date on new products and what's on trend! You can find us on Facebook, Twitter, Instagram, Pinterest and now Polyvore!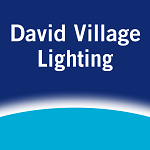 Porta Romana began life in 1988 in a tiny London workshop. From the beginning, the ambition was to create beautiful and inspiring pieces that would be loved. We take a look at some of Porta Romana most iconic designs.
Manhattan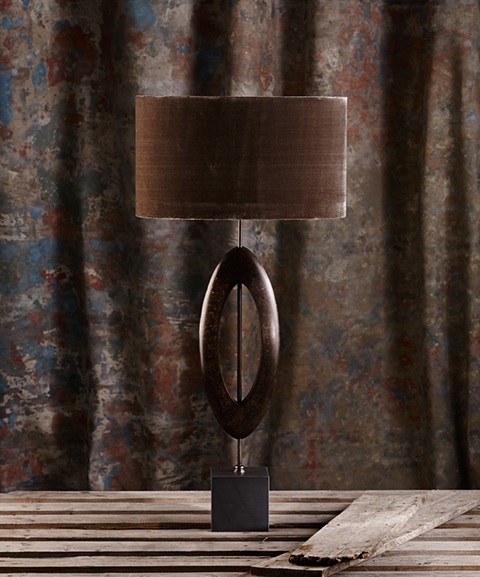 The Manhatton lamp was introduced to the collection in 2000 by Francis Russel. It remains as one of his favourite and most successful pieces thought to be because of the simple yet skilful design. The design is still at the forefront of the collection and is seen as a design classic.
Flynn Caged Stairwell Lantern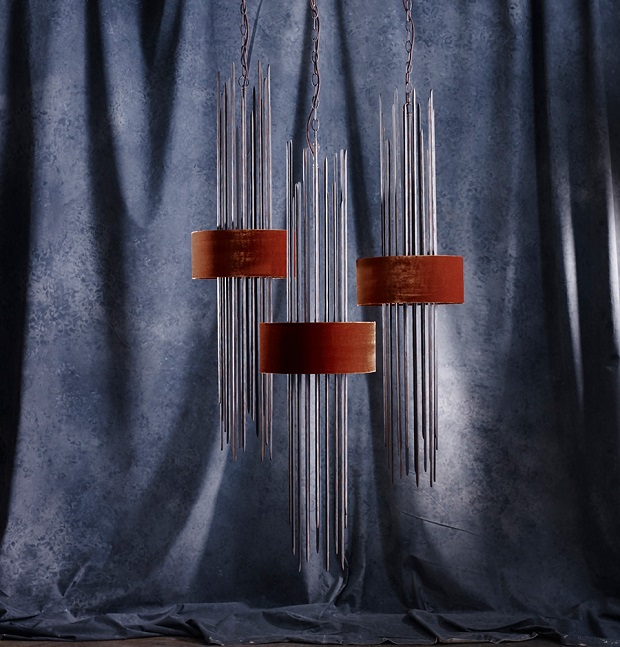 The Flynn Stairwell Lantern has a striking edge. Each made from beaten lengths of forged steel and scarred with hammer marks its dramatic vertical lines make it perfect for stairwells and high ceiling spaces. The finish can be personalised to suit any space such as tones of bronze, silver and gold.
Mushroom Mirror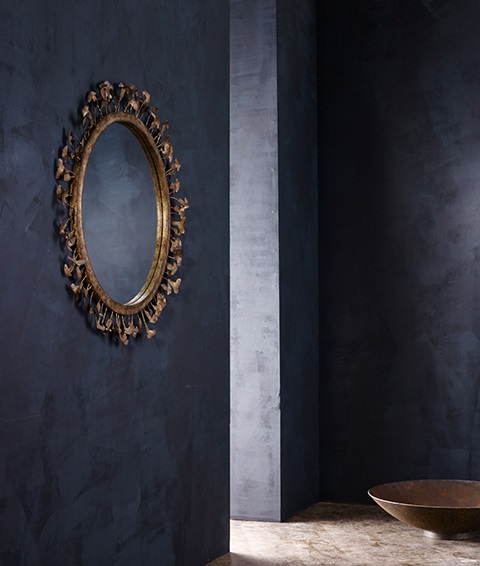 The Mushroom Mirror is designed with a playful feel crafted with hand cut metal mushrooms dancing around the edge. The textured and painted steel frame creates an interest in the finish and the style is reminiscent of a traditional French mirror from the 1950's. Launched in the enchanted forest collection it became an instant favourite for all. The frame takes 15 hours to craft and that's only the beginning. Once formed the decorative process of applying the Mayan Gold Finish can begin. After 15 different processes, 16 diverse paintbrushes and three days of hard work the Mushroom Mirror is complete and destined for the most beautiful of interiors.
Duck Feet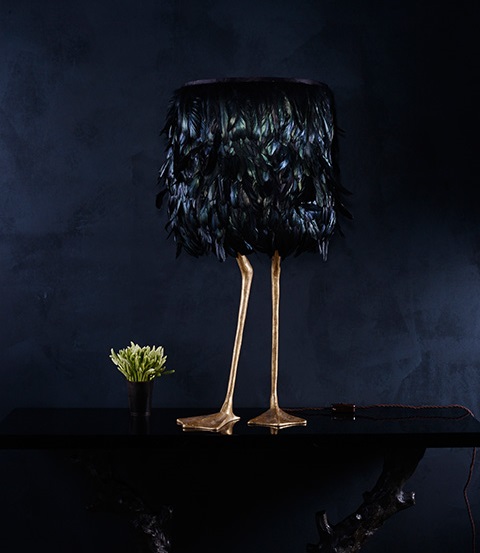 Probably the most identifiable design of Porta Romana's collection is the Duck Feet Table Lamp. The inspiration for the lamp came from two sources, a surrealist exhibition showing the Oppenheim crane leg table shortly followed by the sighting of a rare fur table lamp. The two combined gave birth to the idea of the duck lamp and later a visit to a couture show finished the detail with an ostrich feather dress. 
Sputnik Ceiling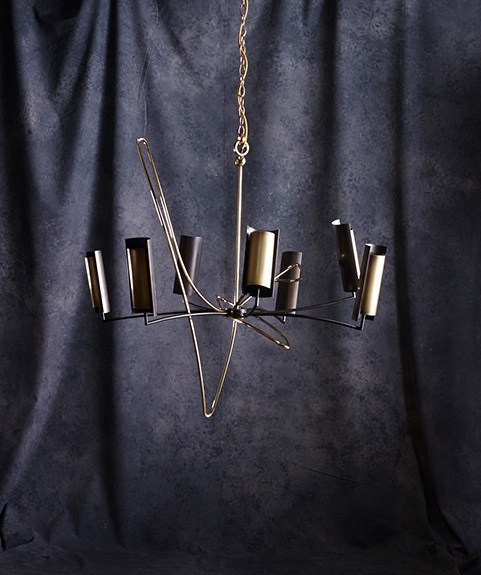 The sputnik Chandelier was designed by Gareth Devonald Smith as part of his capsule collection in 2013. The curves of the design feature the sculptural doodle hallmark of Smith and has a simple yet ingeniously engineered design. The design is finished with seven irregular sized and shaped bronze and brass lampshades.
Baobab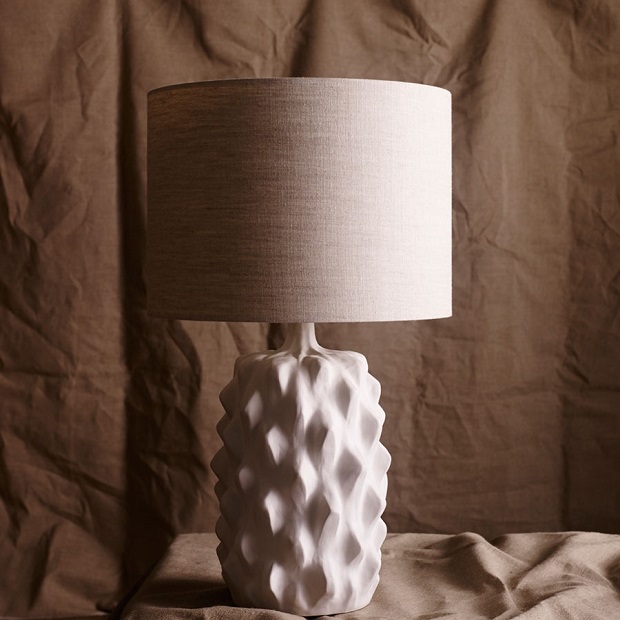 This beautiful glazed ceramic piece was inspired by a stroll along a deserted Caribbean beach and the discovery of a Bajan seedpod. Later the seed was drawn and became the shape of the Baobab lamp. Every lamp is formed by hand and the alchemy of firing means that no two will ever be the same.
Man 3 Floor Lamp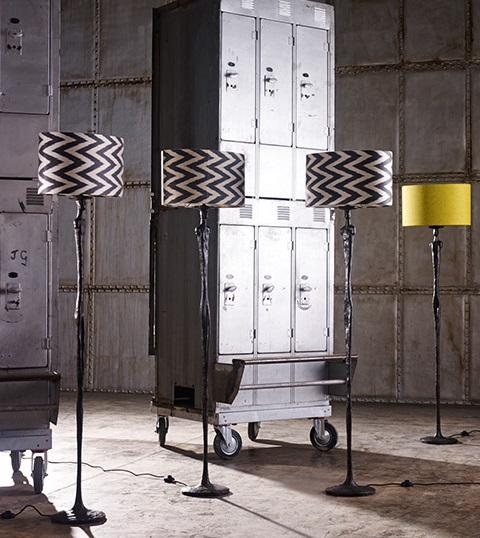 The Man 3 Floor is a reminiscent piece of a Giacometti sculpture. The lamp was deigned in 2006 as part of the Man and Women series and like the other designs in the series the floor lamp has a minimalist style. The Mad 3 is often used to great effect in a repeat, standing like sentinels in an open space or corridor. The Man 3 is finished by hand in a bronzed effect.
Please contact us for more details and prices!
Visit us on our social sites to keep up to date on new products and what's on trend! You can find us on Facebook, Twitter, Instagram, Pinterest and now Polyvore!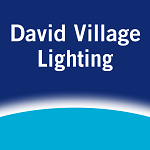 One of our newest brands is the unique British Lighting manufacture, Original BTC. They pride themselves on their authenticity and attention to detail, capturing the industrial style which remains at the heart of the collection. Original BTC has a passion for using raw materials and creating a harmony of form and material.To celebrate being British here are five reasons Original BTC believe you should buy British.
Manufactures have control over supply chain
When products are both designed and manufactured in Britain, the supply chain is often shorter and more transparent. This means that customers can work directly with the brand and receive a more personalised experience.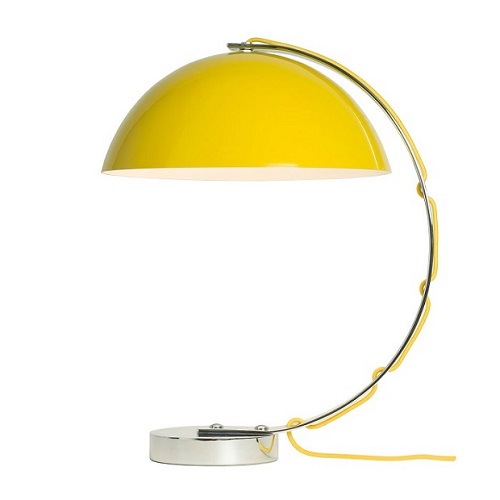 Greater Flexibility
Companies based in Britain can offer a lot of flexibility. British companies are able at ease to offer bespoke services as they can make adjustments and changes directly.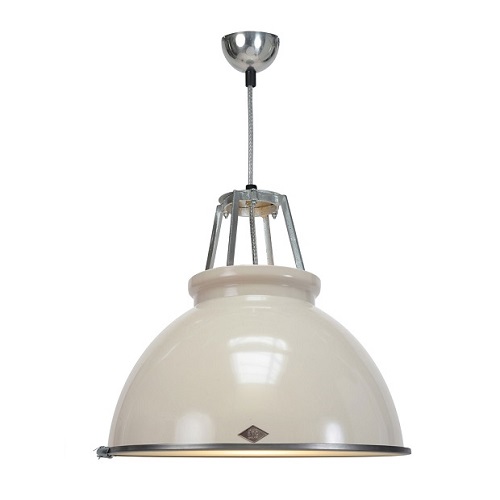 Fast turnaround
As British brands both design and manufacture their products in Britain it means the products have shorter distances to travel. It also means the company can be quick to work to the demand of a market and don't necessarily have to manufacture in huge volumes.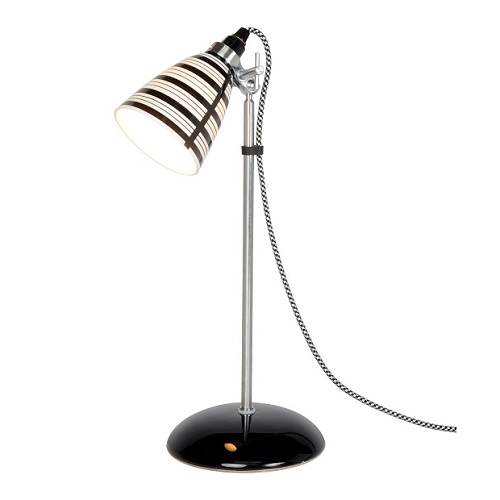 Easy to ensure quality
British manufacturers have access to their products throughout the entire production lifecycle. This means an ease to undertaking regular quality checks ensuring each and every item is finished to the same high standard and any issue are picked up and resolved quickly.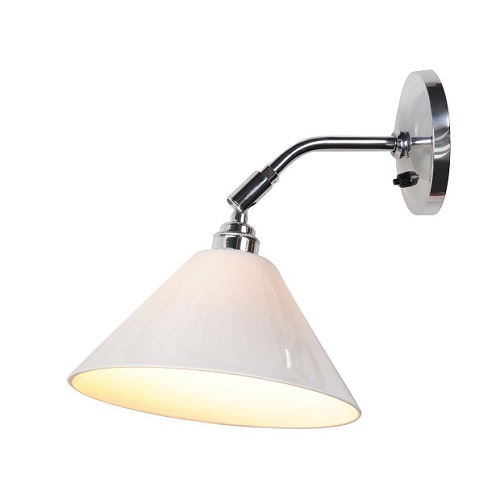 Supporting British economy
Buying British helps to support the country's economy. Buying British means you are supporting employment and entrepreneurs within Britain, and helping to boost innovation and maintain traditions.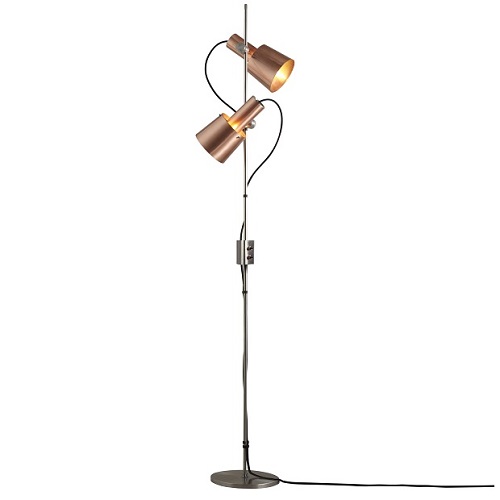 As you can see, there are many reasons to choose British-made products. As well as the obvious environmental benefits, buying British gives you the sense of helping to support the economy and helping it to thrive. 
To view our collection of Original BTC click HERE
Visit us on our social sites to keep up to date on new products and what's on trend! You can find us on Facebook, Twitter, Instagram, Pinterest and now Polyvore!