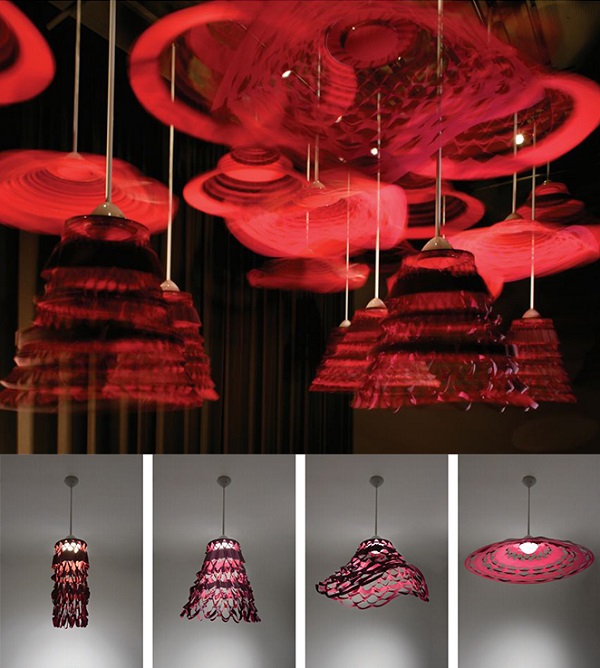 Here is an exclusive preview of the new Danese collection being released at the Euroluce Exhibition held currently at Milan! Shown above is the 'Les Danseuse' by designer Atelier Oi, from the French word referring to ballerinas, this light is meant to resemble a swirling skirt of a dancer. The material shade spins and can be speed controlled, the lamp is also dimmable.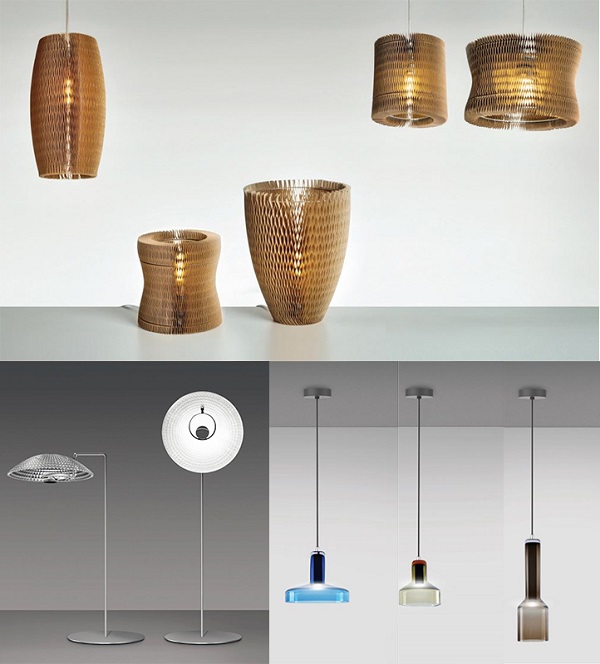 Here are three other collections to be previewed at the Euroluce exhibition, the 'Need' range (top) are flat pack lights for tables, floor and suspension made from honeycomb effect recycled cardboard. Completely unique floor lamp (left image) called 'Trix' designed by Carlotta de Bevilacqua, a double jointed diffuser head which allows freedom of movement. The diffuser its self is made of geometric shapes to give out stunning reflections within an environment.
Pictured on the right are the 'Stab Light' collection available in three shapes, selection of colours and available as a cluster on a track or as a single pendant. Made from traditional bohemian hand blowing technology, makes for a distinctive and high quality piece – designed by Arik Levy.
Visit us on our social sites to keep up to date on the Euroluce exhibition and what's on trend! You can find us on Facebook, Twitter, Instagram, Pinterest and now Polyvore!