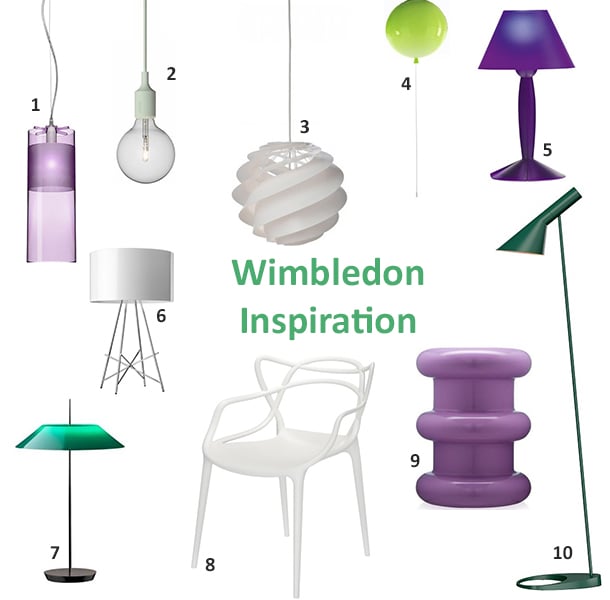 As the tension rises on the court we take some inspiration from the Wimbledon colours. Purple and green are two colours which can add a quirky pop of colour to your interior and be a key piece in creating a theme throughout your home.
Above we've picked out some designs which show of the Wimbledon shades!
1. Kartell Easy 2. Muuto E27 3. Le Klint Swirl 4. Brokis Memory
5. Flos Miss Sissi 6. Flos Ray 7. Vibia Mayfair 8. Kartell Master
9. Kartell Sotass 10. Louis Poulsen AJ
Visit us on our social sites to keep up to date on new products and what's on trend! You can find us on Facebook, Twitter, Instagram, Pinterest and now Polyvore!