Preparation for summer...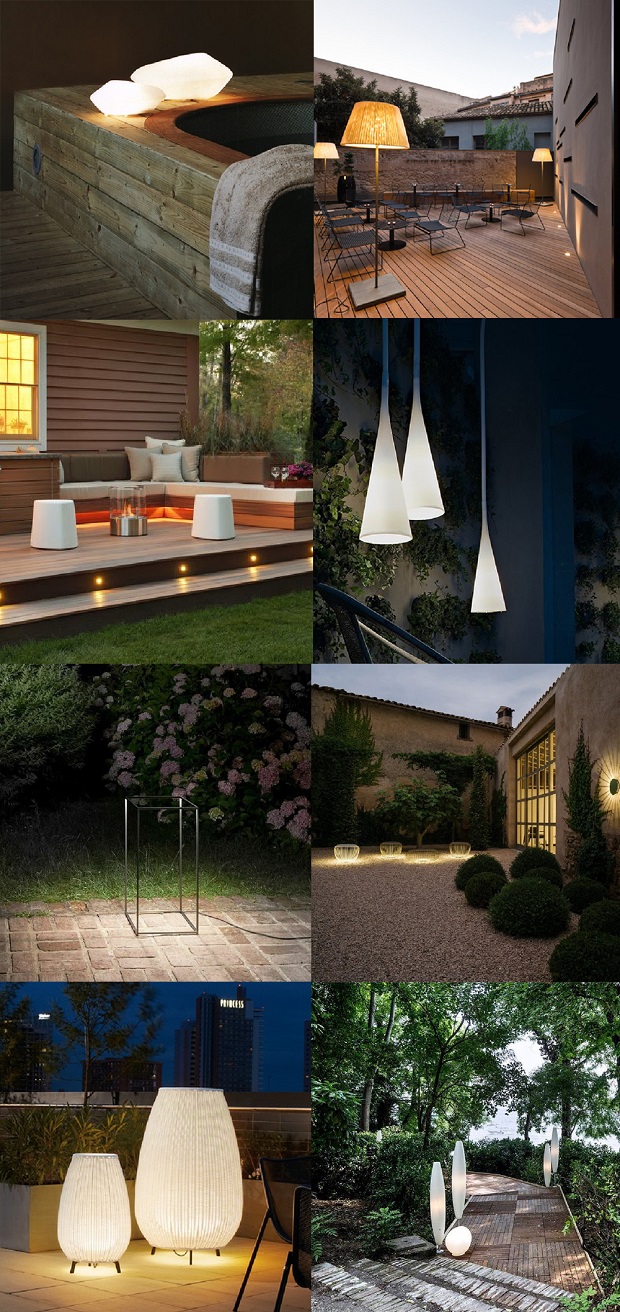 Spring has returned to warm our skin and brighten our outlook! This is the perfect time to start preparing our garden for summer, allowing us to stay outside longer. Treating your garden like another room of the house will add value to your property and increase your own enjoyment of it.
Lighting is a practical addition to any exterior space as well a beautiful decorative feature. Wall lights, floor standing and table lamps are traditional lighting forms which work very well. There are also recessed spotlights for decking and flooring, spike spotlights to illuminate plants and bollards to light your way.
See our favourite selection from our website:
1. Oluce Stones 2. Marset TXL 3. Light Attach Iona 4. Foscarini Uto 5. Flos Ipnos
6. Vibia Meridiano 7. Bover Amphora 8. Foscarini Havana
Visit us on our social sites to keep up to date on new products and what's on trend! You can find us on Facebook, Twitter, Instagram, Pinterest and now Polyvore!