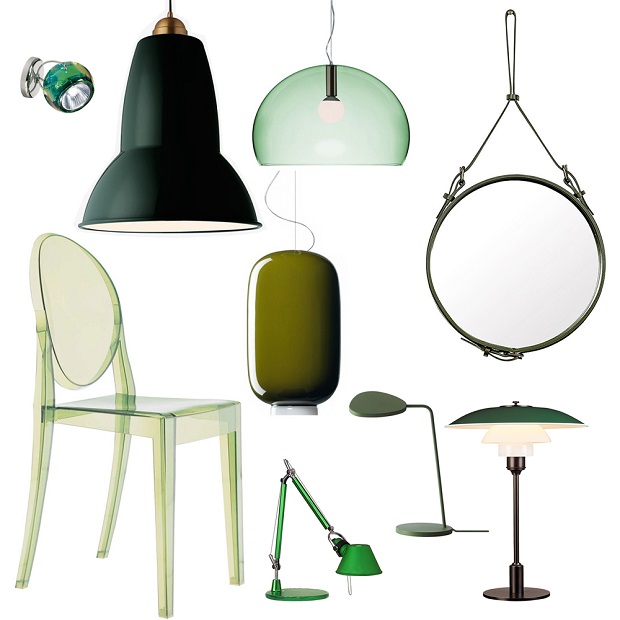 Each year the highly influential Pantone announce their colour of the year, creating a knock-on effect on trends amongst designers and creatives in a wide range of industries. 2017 it is the year of Greenery a stunning true green colour that is refreshing as well as stylish, bringing a welcome pop of colour to homes, clothing and much more! We celebrate the beauty of green with our top picks for lighting and furniture.
From left to right:
Fabbian Beluga Spot Anglepoise Original 1227 Giant Brass Kartell Fly Small
Gubi Adnet Mirror Kartell Victoria Ghost Chair Foscarini Chouchin
Artemide Tolomeo Micro Muuto Leaf Louis Poulsen 2½ - 3½
Visit us on our social sites to keep up to date on new products and what's on trend! You can find us on Facebook, Twitter, Instagram, Pinterest and now Polyvore!