During our visit to the Stockholm Furniture and Lighting Fair we got the chance to see some of the latest designs from the brands that we work with.
Light Years
Released late last year the Suspence collection from Light Years is already a popular design of theirs. The inspiration for the design by GamFratesi's was translating a movement into a physical shape. The pendants design is perceived to be uninterrupted with an infinity diffuser at the bottom which prevents glare and creates an elegant diffused light.
Released at the same time was the Suspence Nomad which is designed to be placed on a horizontal surface for example a floor or staircase. Just like a nomad it can be moved from place to place with ease by lifting the silicone handle at the top.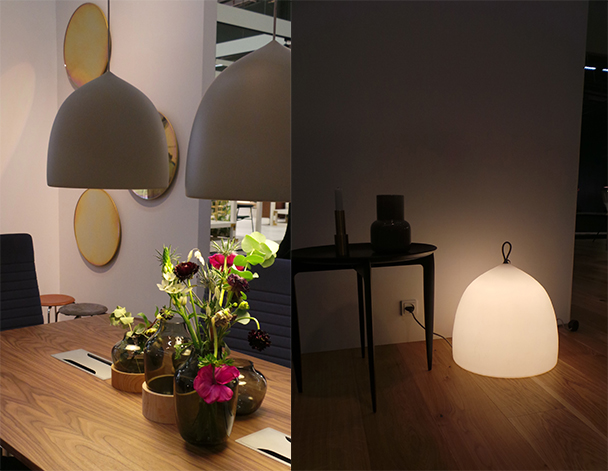 Orsjo
Konkret is a brand new pendant by Orjso which caught everyone attention at the fair. The series puts Orsjo's constituent material to the test. Despite the pendants name suggesting a much harder material it is made from ash veneer with a black ombre tint and has fine details such its brass studs which attached the leather straps.
"I wanted to challenge the way we use wood as a material for lights and show how the texture of the material can be changed through its design and how this also creates a natural and warm light," says designer Jonas Edvard.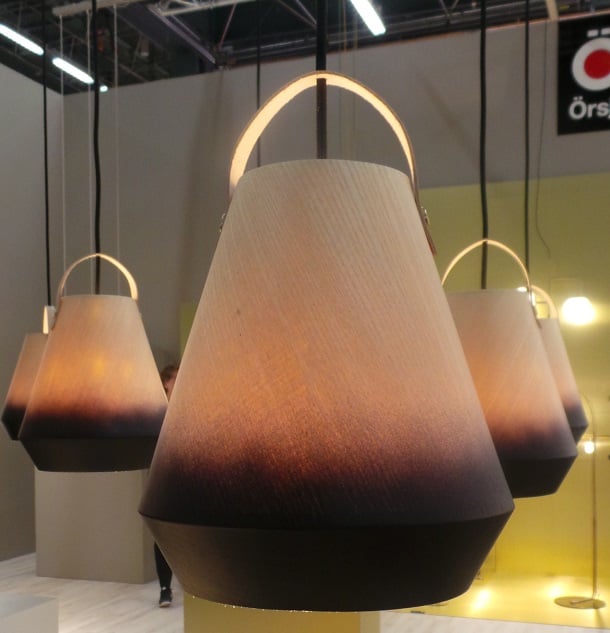 Louis Poulsen
This year Louis Poulsen has released one new design and has updated 2 of it most popular collections. At their stand in Stockholm they had all three of the latest releases. Shown below are a few designs from the updated PH collection and the new Above pendant. Keep your eyes peeled as we will soon be revealing the second collection to be updated by Louis Poulsen.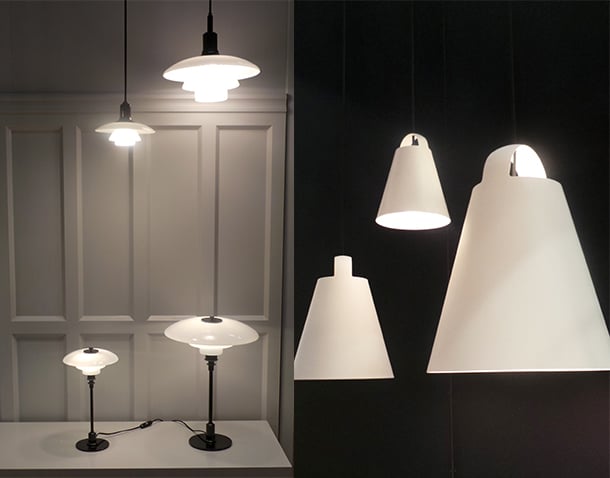 Foscarini
Late last year Foscarini along with the Aplomb Large released the Spokes 2 Large pendant and the New Buds collection. The three designs have already proved popular with their simple and modern design. All three work well to be placed either in the home or in a commercial area.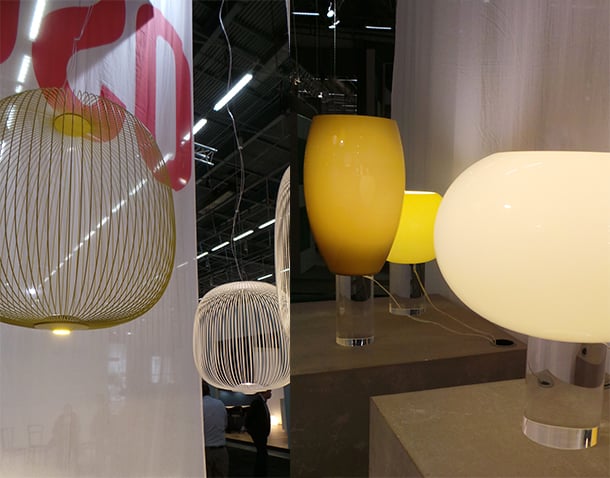 Secto
Finnish based lighting company Secto made a simple yet stunning display. The company specialises in hand-made wooden design lighting. Their stand showed two new designs, the new Teelo table and a yet unnamed wall light. The Teelo table has a simple yet stylish design which incorporates a sculptural tone and secto's signature clean lines.
The new wall was designed in response to the clear demand for a light which is not suspended but fixed. The design brings a new character to ceiling and wall fixtures where wood is not a material commonly used.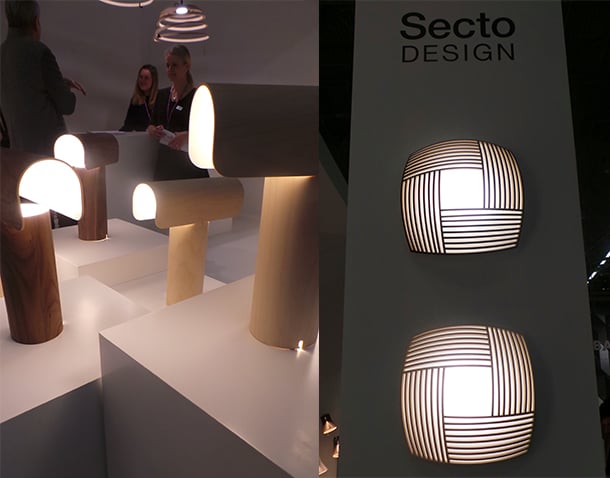 Hay *Coming soon*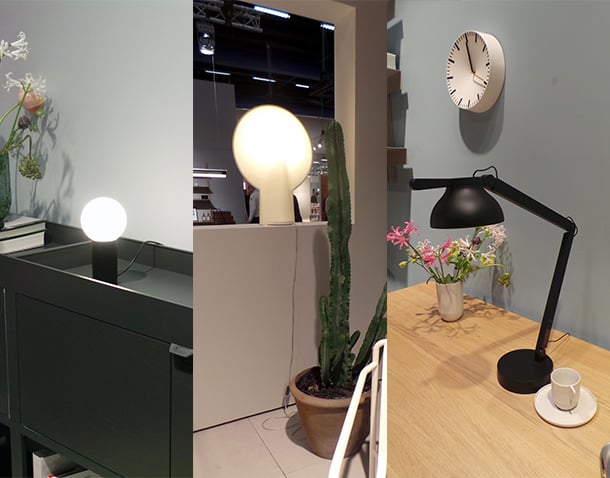 Brokis *Coming soon*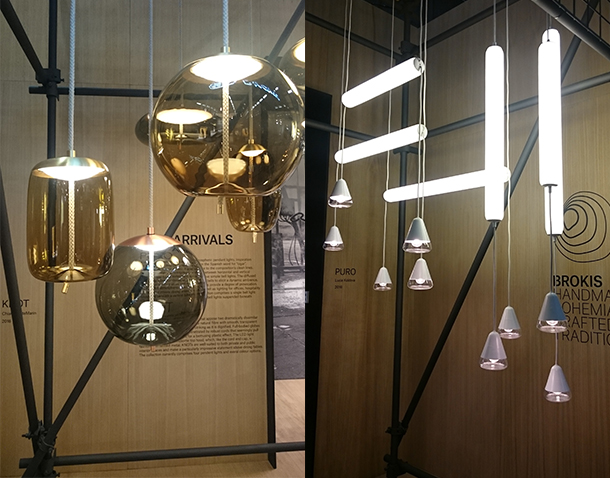 Visit us on our social sites to keep up to date on new products and what's on trend! You can find us on Facebook, Twitter, Instagram, Pinterest and now Polyvore!