A trend which never fails to impress is Metallic details, added to an interior they create an element of luxury or as a statement piece within a space. Tom Dixon is well known for his metal themed designs and does not disappoint with the new Melt collection released this month – just in time for the Milan Euroluce exhibition!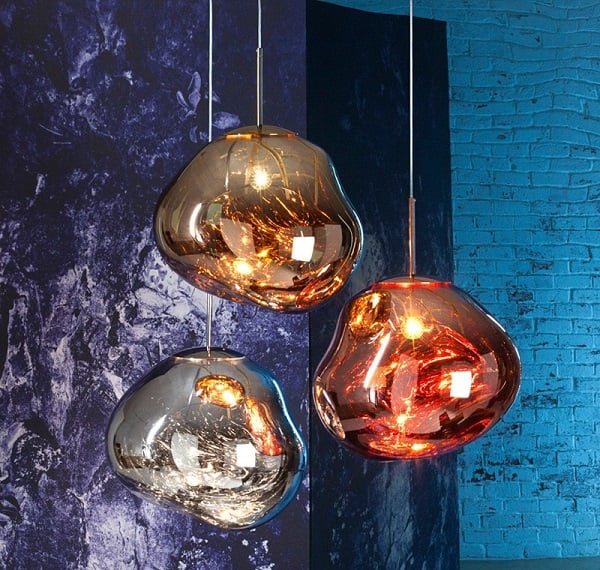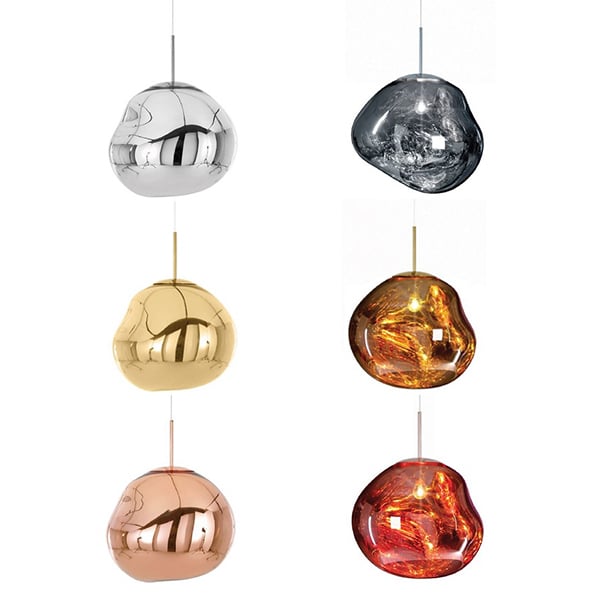 Tom Dixon Melt pendants are available in full and mini sizes, chrome, copper and gold which are popular colours from Tom Dixon.
The unique feature of these pendants is their transformation when lit. Turned off the pendants resemble their iconic Copper shade and Bronze shade with a 'melted' appearance to the form. However when the Melt is lit they resemble molten metal, the copper and gold finishes take on a warm and fiery look, the chrome similar to silver being melted for jewellery. This new collection is perfect for someone wanting to update their interiors for the metallic trend.
Visit us on our social sites to keep up to date on the Euroluce exhibition and what's on trend! You can find us on Facebook, Twitter, Instagram, Pinterest and now Polyvore!