New In from Flos Lighting
One of our favourite brands Flos has released the newest arrivals to their collection and we introduce them to you below!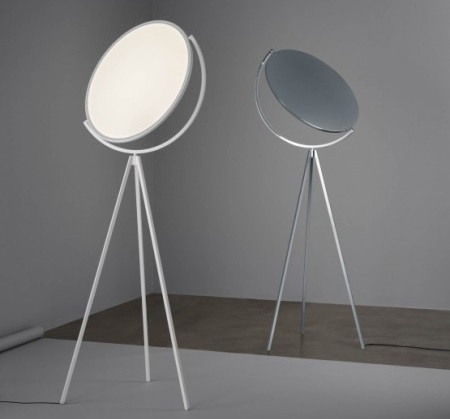 The Superloon Floor reflects the style of the moon with a ring of LED's which send light across a flat translucent disc. Fitted on a gyroscopic axis the light can be directed in infinite directions. The light intensity and temperature can be adjusted using the optical sensor which is located on one of the legs. The Superloon's light temperature can be dimmed from warm to very warm making it ideal as a reading lamp available in a black, white or chrome finish.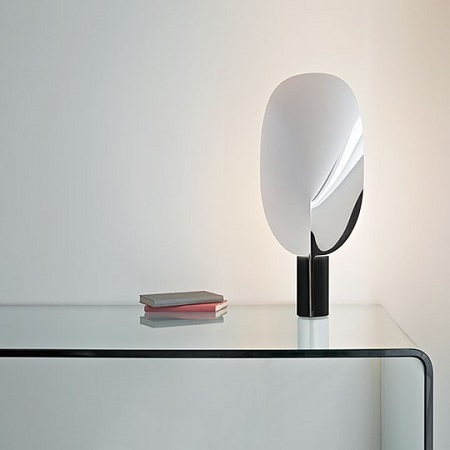 The Serena Table lamp is neither brash nor imposing but is a lightweight simple design which is inspired by the natural world. The leaf shaped design is available in three finishes, black, chrome or copper with the playful diffuser reflecting or allowing the light to pass through creating the perfect mood.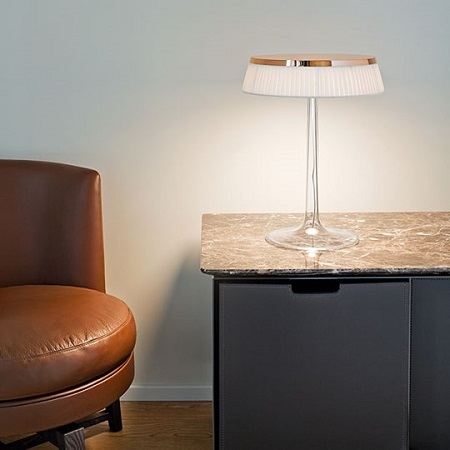 The BonJour Table designed by Philippe Starck is a timeless piece fitted with the latest technology. The transparent base and shade is available in numerous interchangeable finishes and materials making it customisable for every taste. The LED light source is incorporated into the hat which is placed on the body creating a beautiful elegant lamp.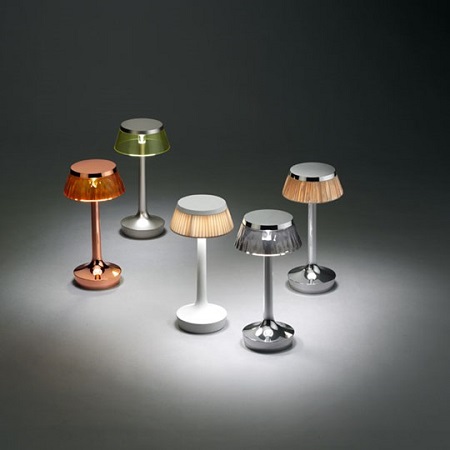 Also Designed by Philippe Starck the BonJour Unplugged is smaller version of the BonJour. The BonJour Unplugged is cordless and ideal for portable use. The lamp uses a micro USB rechargeable battery for power and can last up to six hours.
To view all of the Flos range click here!
Visit us on our social sites to keep up to date on new products and what's on trend! You can find us on Facebook, Twitter, Instagram, Pinterest and now Polyvore!