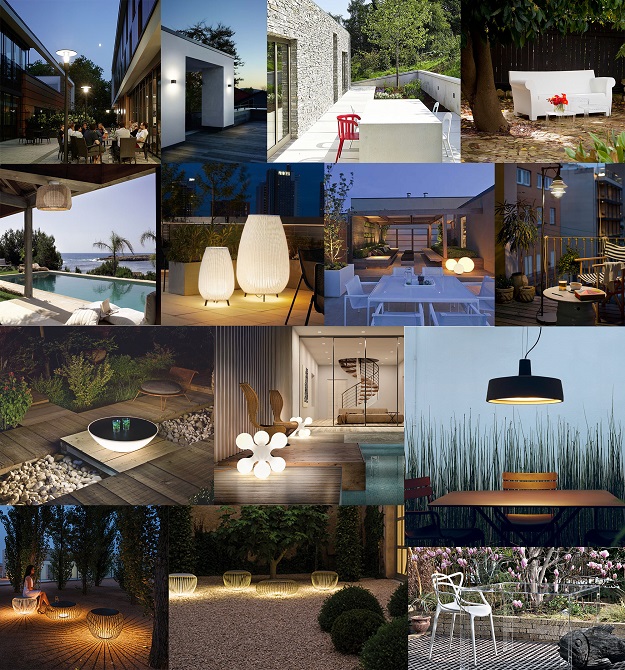 It is fast approaching that time of year, where the weather is getting better and our attentions turn to the exterior area of our homes.
Among many, the garden is considered to be an extension of the living room, where in summer it can become the relaxing space one dreams of.
Our selection of outdoor lighting and furniture can create an atmospheric place to enjoy, for family, friends or a space for peaceful time alone. Browse through our collection of exterior features to brighten up your outdoor living. Follow the links below:
(From left to right)
Bega & Boom Lighting, Kartell Bubble Club Sofa,
Bover Fora , Bover Amphora , Foscarini Gregg, Marset Santorini,
Foscarini Solar, Kundalini Atomium, Marset Soho,
Vibia Meridiano, Kartell Masters.
Visit us on our social sites to keep up to date on new products and what's on trend! You can find us on Facebook, Twitter, Instagram, Pinterest and now Polyvore!