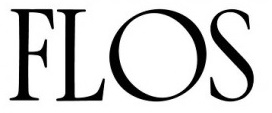 Five tables by Flos
For over 50 years Flos have been leaders in the lighting industry and have created many design classics. Below we have picked out five of the most popular and well loved table lights by Flos.
IC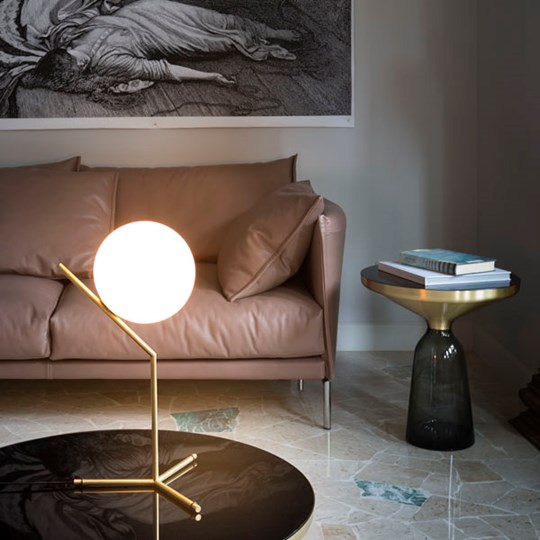 The IC table was designed in 2014 by Cypriot-born designer Michael Anastassiades. The design explores balance and also includes wall lights, ceiling pendants and ceiling mounted lights. The light is formed from a sphere which is perfectly balanced on the edge of a rod. Designer Michael Anastassiades was spinning a set of spheres, moving them around on his arms and edge of his fingers, as he got mesmerized by the magic of his skill, suddenly the spheres look perfectly still. He wanted to capture that exact moment.
Miss K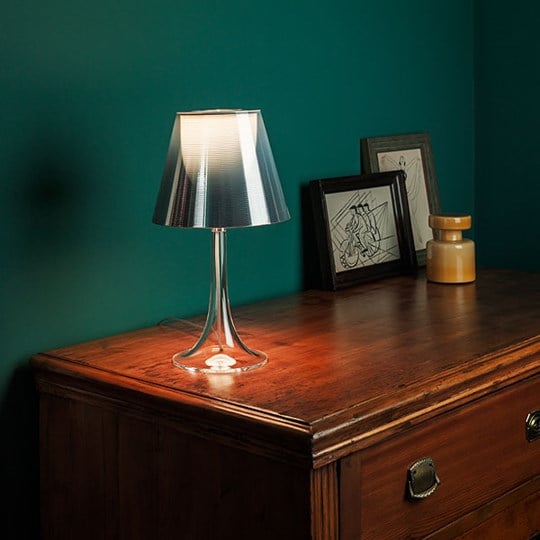 The Miss K is an ultra-contemporary style table lamp which provides a beautiful diffused light. The two transparent injection-moulded diffusers which are placed within each other are the lamps unique feature. The Miss K lamp has an in-line dimmer on the transparent cord and is available in 4 finishes; black, red, silver or soft.
K-Tribe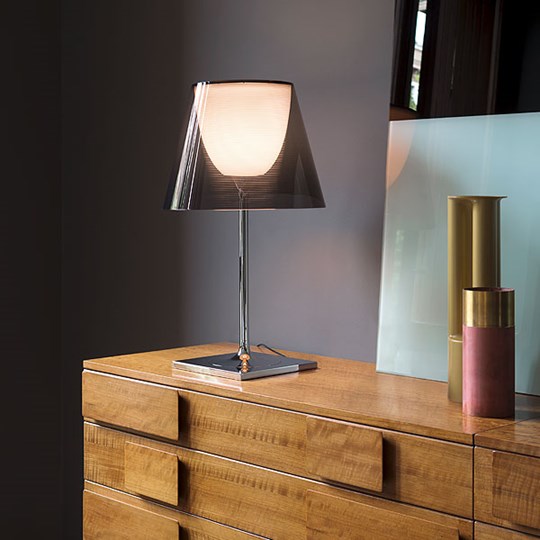 The K-Tribe is a follow on from the original Miss K table. The design was released in 2007 by Philippe Starck and features a square base with a large size shade which is perfect for area where a larger lamp is required. The light features a dimmer switch on the cord perfect for creating a beautiful ambient light in any room.
Tatou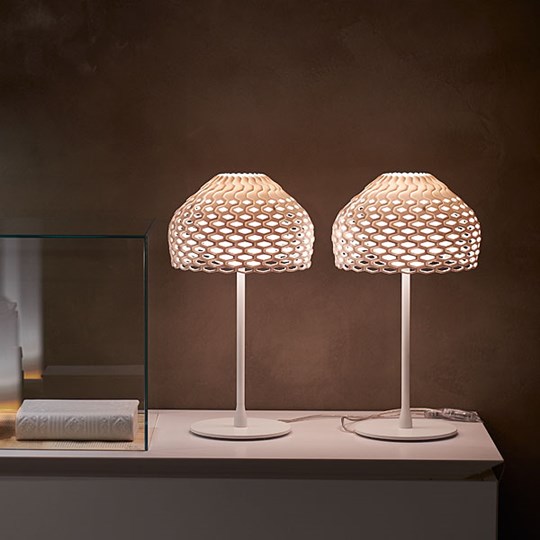 Designed by Patricia Urquiola in 2012 the Flos Tatou table is a dome styled shade which lets the light filter out from the inside. Tatou is French for armadillo: the mammal famous for its structure made up of plates of bone covered with a protective layer of horn. The tatou table is part of a family which also includes a floor and suspension version in either white, black or orche.
Spun Light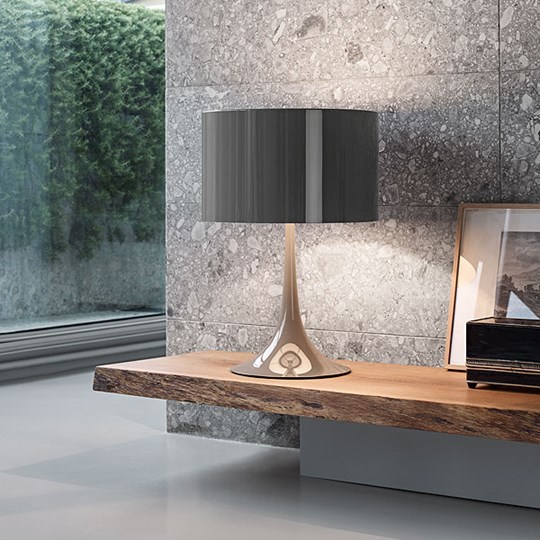 The essence of the Spun Light designed by Sebastian Wrong in 2003 is simplicity. The table lamp is made from modern technology whilst embracing craftsmanship. The table is machined from aluminium and made to a high specification. "The lights are bold and sleek using colour and form to create a contemporary classic." Sebastian Wrong.
Visit us on our social sites to keep up to date on new products and what's on trend! You can find us on Facebook, Twitter, Instagram, Pinterest and now Polyvore!