The November issue of Elle Decoration UK focuses on lighting! Featuring new releases, timeless classics and the most desired luminaires on the planet. As the months get darker, create a warm and cosy environment within your own space. Add light! Add style! Add warmth! Check out Elle Decoration's lighting recommendations here on our site.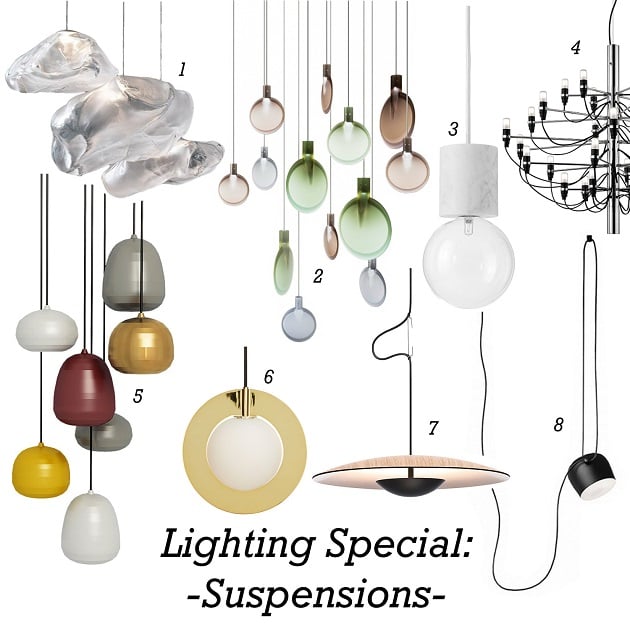 1. Bocci 73.3 Suspension 2. Fontana Arte Nebra Suspensions (Coming soon)
3. &Tradition Marble Light SV2 Suspension 4. Flos 2097 30 arm Chandelier
5. Zero Light Pomi Trio Suspension 6. Tom Dixon Plane Suspension
7. Marset Ginger suspension 8. Flos Aim suspensions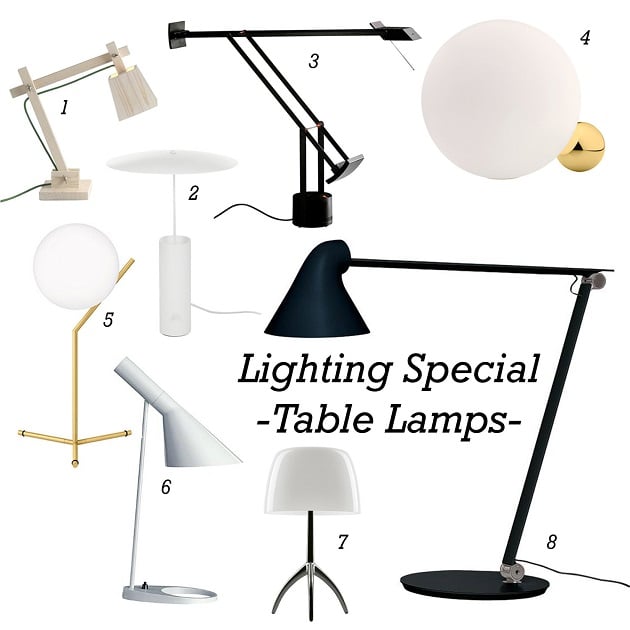 1. Muuto Wood table lamp 2. Innermost Parasol table lamp
3. Artemide Tizio table lamp 4. Flos Copycat table lamp
5. Flos IC High 1 Brass table lamp 6. Louis Poulsen AJ table lamp
7. Foscarini Lumiere Piccola table lamp 8. Louis Poulsen NJP table lamp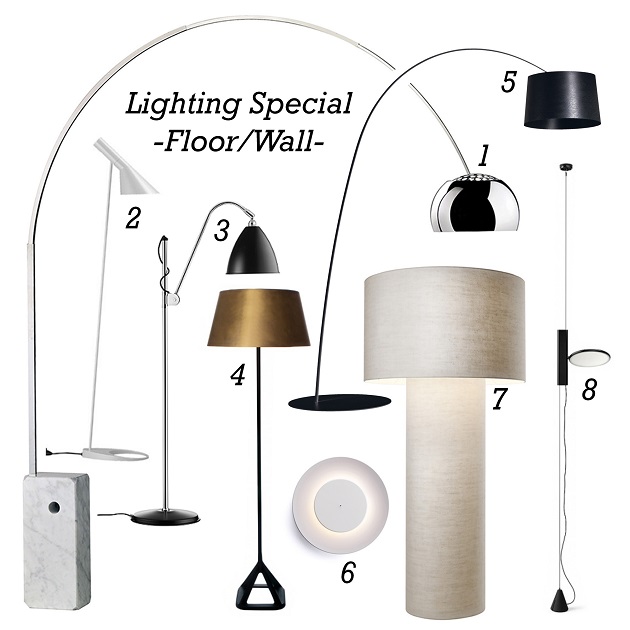 1. Flos Arco floor lamp 2. Louis Poulsen AJ floor
3. Gubi Bestlite BL3M floor lamp 4. Tom Dixon Base Brass floor lamp
5. Foscarini Twiggy floor lamp 6. Fontana Arte Lunaire wall light
7. Foscarini for Diesel Lighting Pipe floor lamp 8. Flos OK Suspension/Floor lamp
Visit us on our social sites to keep up to date on new products and what's on trend! You can find us on Facebook, Twitter, Instagram, Pinterest and now Polyvore!