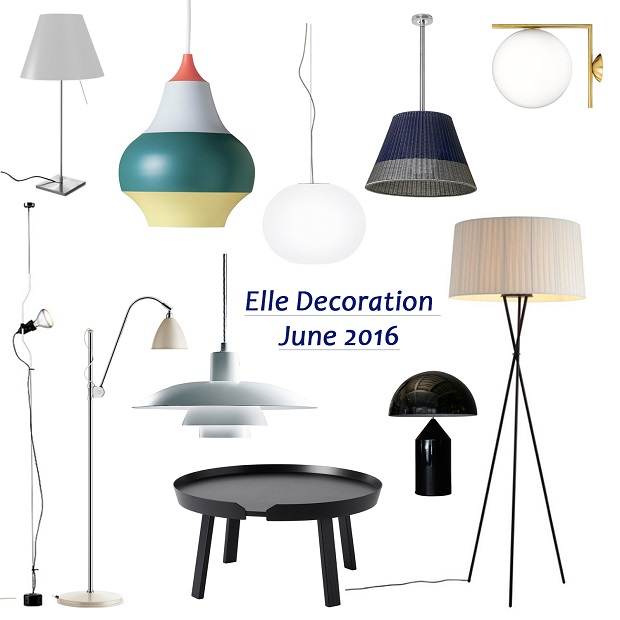 Bringing the indoors outside and the outdoors inside was a main focus of Elle Decoration June. Now the weather is getting warmer our attention turns to our exterior living spaces. We re-introduce colourful details to our interiors for an uplifting design that reflects the sunny environment. This month was the release date of the much anticipated Louis Poulsen Cirque suspension. Designed by Clara Von Zweigbergk, this playful and colourful light is suitable for any modern domestic space. See all of this months featured items:
(Left to right)
Luceplan Costanza - Louis Poulsen Cirque - Flos Globall -
Flos Romeo Outdoor - Flos IC - Flos Parentesi - Bestlite BL3S -
Louis Poulsen PH4/3 - Muuto Around - Oluce Atollo - Santa & Cole Tripode G5
Visit us on our social sites to keep up to date on new products and what's on trend! You can find us on Facebook, Twitter, Instagram, Pinterest and now Polyvore!