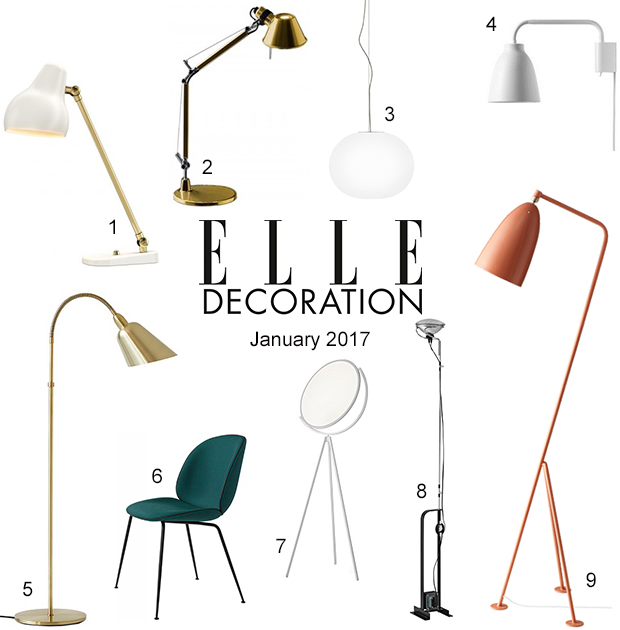 This months Elle Decoration shows you how to enjoy your home this season with the Winter Living issue. The issue looks at ways to warm up your interior during the cold weather and add a soft winter feel to your home.
Visit all of our products featured in the issue by clicking on the links below!
1. Louis Poulsen VL38 2. Artemide Gold Tolomeo Micro 3. Flos Globall
4. Light Years Caravaggio Read 5. &Tradition Bellevue Floor 6. Gubi Beetle
7. Flos Superloon 8. Flos Toio 9.Gubi Grossman Grashoppa
Visit us on our social sites to keep up to date on new products and what's on trend! You can find us on Facebook, Twitter, Instagram, Pinterest and now Polyvore!