Tis' the season to be stylish! Here we preview December's winter luxe interior designs to add warmth to your home, seasonal trends and festive solutions. You may have seen us named as supplier of the stunning Foscarini Plass suspension (5); this and more are available now at David Village Lighting! Check out our December Features from Elle Decoration, be inspired to breathe new life into your space this winter.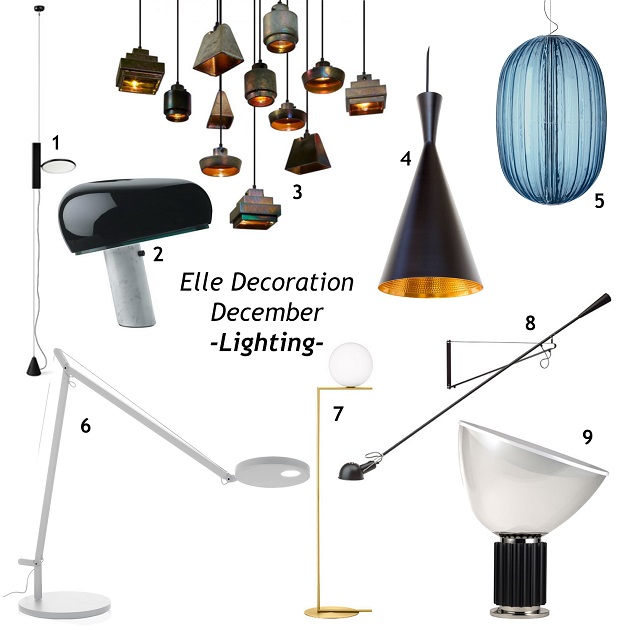 1. Flos Ok Suspension 2. Flos Snoopy Table Lamp
3. Tom Dixon Lustre Suspensions 4. Tom Dixon Beat Light Tall Suspension
5. Foscarini Plass Suspension 6. Artemide Demetra Table Lamp
7. Flos IC Brass Floor Lamp 8. Flos 265 Wall Light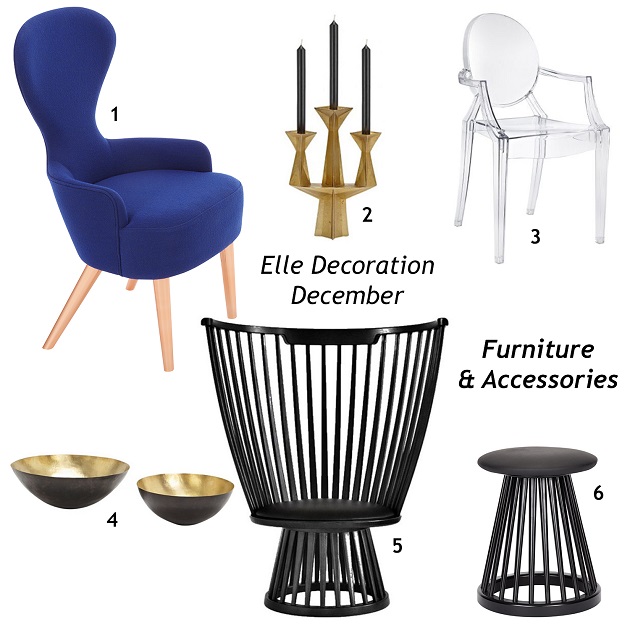 Warm metallic detailing can be seen across many types of home adornment, from lighting to furniture & accessories. This metallic touch combines perfectly with dark, moody colours of the winter season.
1. Tom Dixon Wingback Dinning Chair 2. Tom Dixon Gem Candelabra
3. Kartell Louis Ghost Chairs 4. Tom Dixon Form Bowls
5/6. Tom Dixon Fan Chairs & Stools
Visit us on our social sites to keep up to date on new products and what's on trend! You can find us on Facebook, Twitter, Instagram, Pinterest and now Polyvore!