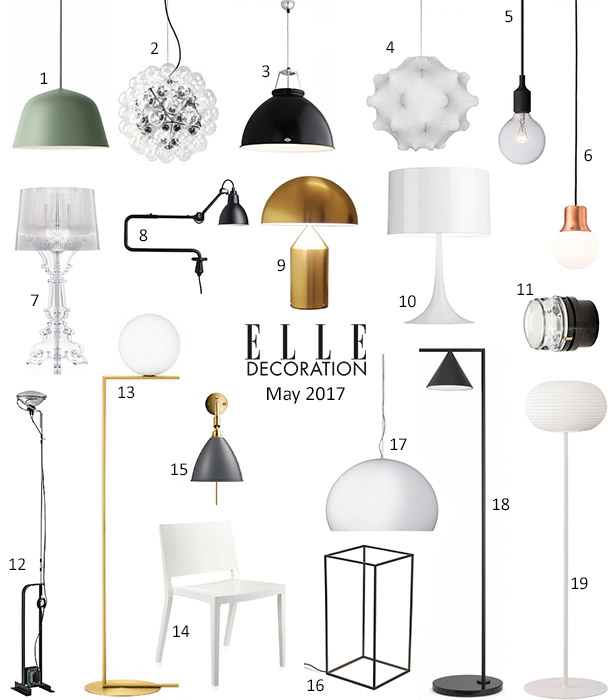 May's issue of Elle Decoration looks at 'The New Pretty' and focuses on all things spring. The issue features the big decorating hotlist which is full of ideas and inspiration to brighten up every room in your home this season. Above we show you some of the designs featured in the May issue, click below to view!
1. Muuto Ambit 2. Flos Taraxacum 3. Original BTC Titan 4. Flos Cocoon 5. Muuto E27
6. &Tradition Mass 7. Kartell Bourgie 8. Lampe Gras Nº303 9. Oluce Atollo
10. Flos Spun 11. Oluce Fresnel 12. Artemide Toio 13. Flos IC 14. Kartell Lizz
15. Beslite BL7 16. Flos Ipnos 17. Kartell Fly 18. Flos Captain Flint 19. Fontana Arte Bianca
Visit us on our social sites to keep up to date on new products and what's on trend! You can find us on Facebook, Twitter, Instagram, Pinterest and now Polyvore!