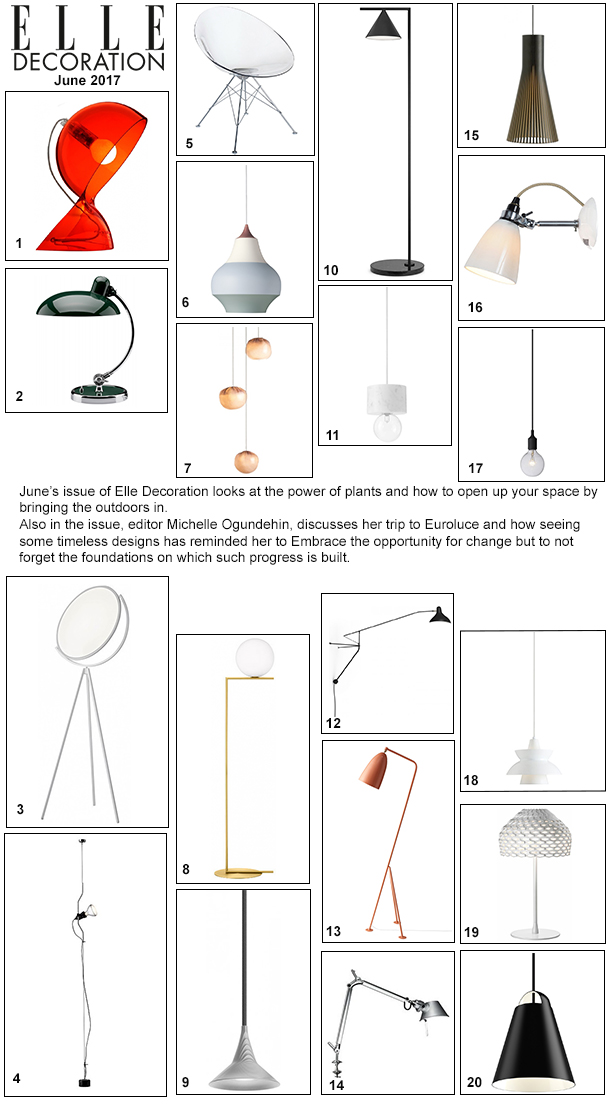 Click on the links below to visit each of the featured products in Elle Decoration!
1. Artemide Dalu 2. Fritz Hansen Kaiser Idell 3. Flos Superloon
4. Flos Parentesi 5. Kartell Ero 6. Louis Poulsen Cirque
7. Bocci 84 series 8. Flos IC Floor 2 9. Artemide Unterlinden
10. Flos Captain Flint 11. &Tradition Marble Light 12. Lampe Gras Mantis
13. Gubi Grashoppa 14. Artemide Tolomeo 15. Secto 4200
16. Original BTC Hector Dome 17. Muuto E27 LED 18. Louis Poulsen doo-Wop
19. Flos Tatou 20. Louis Poulsen Above
Visit us on our social sites to keep up to date on new products and what's on trend! You can find us on Facebook, Twitter, Instagram, Pinterest and now Polyvore!