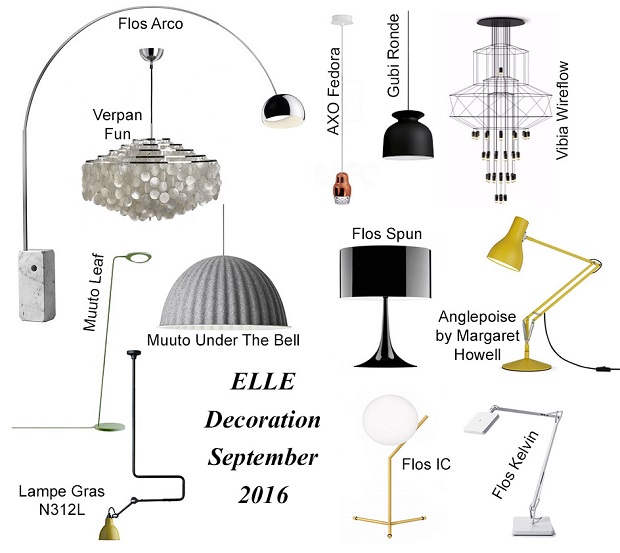 ELLE Decoration September is full of ideas and inspiration to get your home ready for the new season. They feature some of world's most beautiful homes and glorious garden all bursting with decorating tips, tricks and advice. The lights featured are a range of beautifully classic designs such as the beloved Flos Arco and the Margaret Howell Anglepoise range.
View all of this months featured products by clicking below
Flos Arco Verpan Fun AXO Fedora Gubi Ronde Vibia Wirefow
Muuto Leaf Lampe Gras N312L Muuto Under The Bell Flos Spun
Anglepoise by Margaret Howell Flos Kelvin Flos IC
Visit us on our social sites to keep up to date on new products and what's on trend! You can find us on Facebook, Twitter, Instagram, Pinterest and now Polyvore!