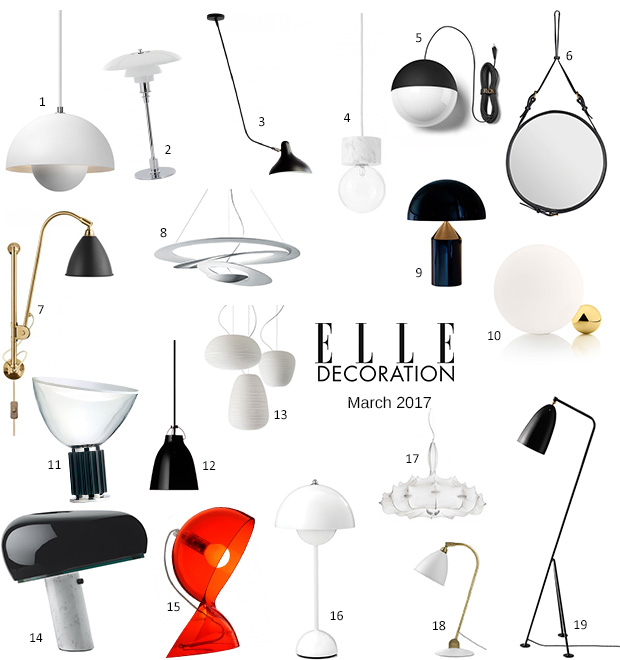 In March's issue of Elle Decoration Editor Michelle Ogundehin discusses the idea of grey being the new neutral. Over the last few years neutrals have turned their connotations from boring dull shades to now express high end style. In the mist of that, grey is also now going against the ideas of being an old age, cold colour and is now one which is seen to easily fit into your interior giving you a step up from whites and neutrals.
1. &Tradition Flowerpot 2. Louis Poulsen PH 3. Lampe Gras Mantis 4. &Tradition Marbel
5. Flos String 6. Gubi Adnet 7.Bestlite BL5 8. Artemide Pirce 9. Oluce Atollo
10. Flos CopyCat 11. Flos Taccia 12. Light Years Carravagio 13. Foscarini Rituals
14. Flos Snoopy 15. Artemide Dalu 16. &Tradition Flowerpot 17. Flos Zeppelin
18. Beslite BL2 19. Gubi Grashoppa
Visit us on our social sites to keep up to date on new products and what's on trend! You can find us on Facebook, Twitter, Instagram, Pinterest and now Polyvore!