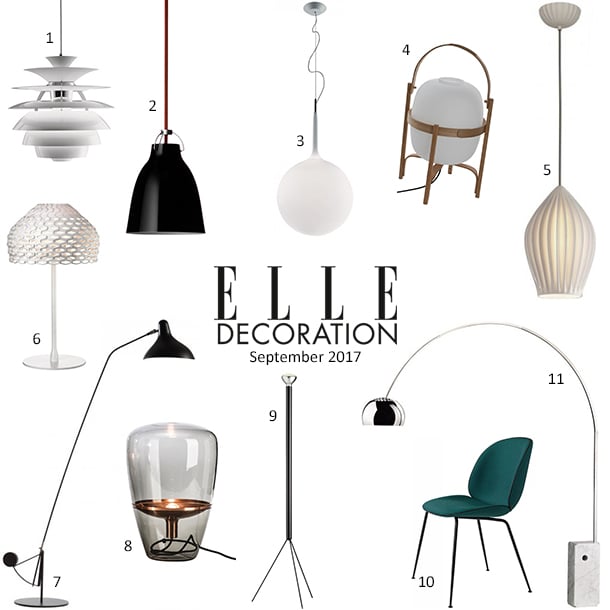 September's issue of ELLE Decoration looks at the new modern and how you can get the hottest new trends this season. The issue also features the 9 big kitchen trends right now with the 'social kitchen' including the Artemide Castore, shown above.
Click on the links below to view the lights featured in ELLE Decoration!
1. Louis Poulsen PH Snowball 2. Light Years Caravaggio 3. Artemide Castore
4. Santa & Cole Cesta 5. Original BTC Fin 6. Flos Tatou 7. Lampe Gras Mantis
8. Brokis Balloons 9. Flos Luminator 10. Gubi Beetle 11. Flos Arco
Visit us on our social sites to keep up to date on new products and what's on trend! You can find us on Facebook, Twitter, Instagram, Pinterest and now Polyvore!