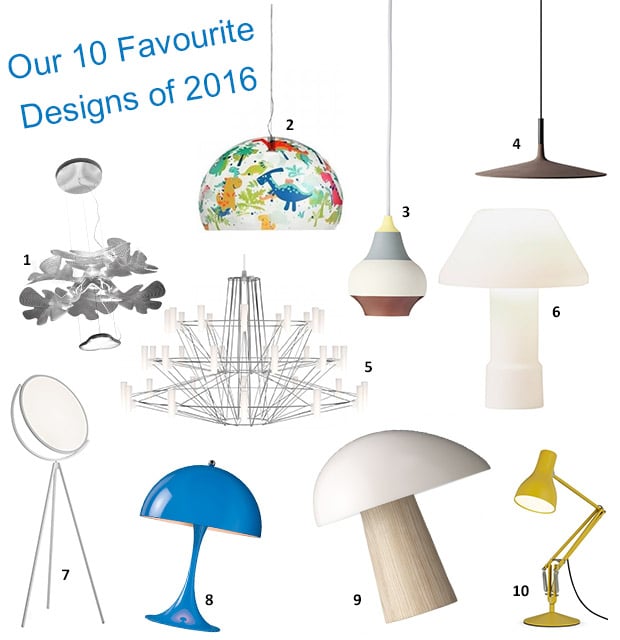 As we head into a new year we take a look at some of our favourite design of 2016. Throughout the last year there have been many releases which have set new trends and created new ways to let you show your individuality through your interior. To celebrate 2016 and all of its beautiful lighting, above we've put together our 10 favourites of the last year.
Click on each of the links below to view the products!
1. Artemide Chlorophilia 2. Kartell Kids Fly 3. Louis Poulsen Cirque
4. Foscarini Aplomb Large 5. Moooi Coppelia 6. Wastberg w163 Lampyre
7. Flos Superloon 8. Louis Poulsen Mini Panthella
9. Light Years Night Owl 10. Anglepoise Type 75 Margaret Howell
Visit us on our social sites to keep up to date on new products and what's on trend! You can find us on Facebook, Twitter, Instagram, Pinterest and now Polyvore!