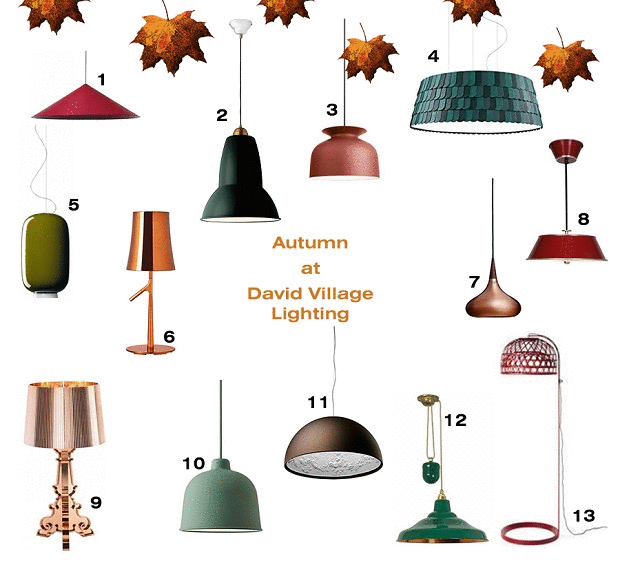 Autumn is the season for style. From copper to shades of burgundy and green it's the time of year that intrigues design. We've put together a collection of autumn inspired lights to give your home a touch of the season.
1. Wastberg W151s3 2. Anglepoise 1227 Giant Brass 3. Gubi Ronde
4.Fabbian Roofer F12 A09 5.Foscarini Chouchin 2 6. Foscarini Birdie
7.Light Years Orient 8. Original BTC Victor 9.Kartell Bourgie 10.Muuto Grain
11.Flos Skygarden 12.Orginial BTC Rise + Fall school 13.Moooi Emperor 
Visit us on our social sites to keep up to date on new products and what's on trend! You can find us on Facebook, Twitter, Instagram, Pinterest and now Polyvore!