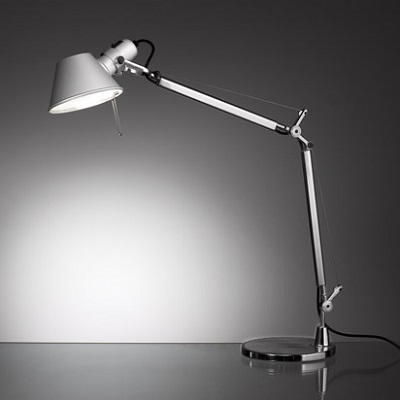 Artemide Tolomeo Classic table lamp. Designed in 1987 by Michele De Lucchi and Giancarlo Fassina this award winning lamp was created to oppose the Memphis movement. The result is a stripped back form, concentrating wholly on the needs of the consumer. Artemide's motto is "The human light" – demonstrated here perfectly by re-designing an object to further improve the quality of life.Tolomeo desk lamp continues to be a firm favourite among designers, professionals and enthusiasts alike. The adjustable, directional light enables the user to have complete control over their lighting requirements, whether that is for work or ambience. The vast Tolomeo range is expanding as the years go on, with different outputs, orientations and sizes there is one for any situation.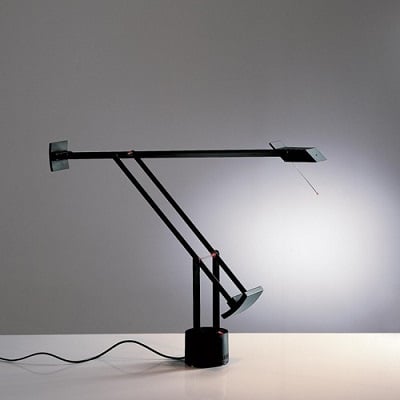 Artemide Tizio Classic table lamp, designed in 1972 by Richard Sapper. This iconic architectural light went on to win the prestigious Compasso D'oro award in 1979, just as the Tolomeo would 10 years later. Sapper was one of the first to create a lamp with halogen bulbs, with low voltage being carried up the arms without a wire in sight. This produced a simplistic, minimal aesthetic with high functionality. Sapper designed the counterweighted arms to allow users full control over where the light source is directed. Artemide Tizio exists in a permanent installation in the Metropolitan Museum of Art and Museum of Modern Art for its contributions to the design industry.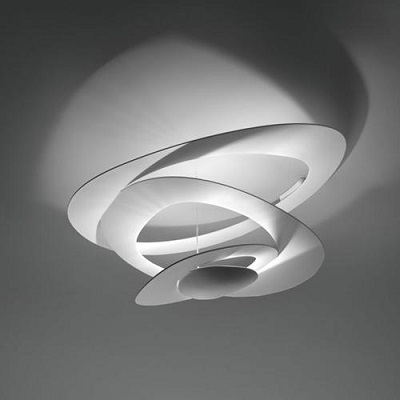 Artemide Pirce Suspension, designed in 2008 by Giuseppe Maurizio Scutella. A multi-award winning design formed of a single piece of aluminium which gracefully spirals downward. The light source is directed upwards through the centre of the ascending form. This creates a very theatrical display of light and shadow, adding drama to a wide range of interior designs. Since its inception, Pirce has become extremely popular amongst architects and homeowners. With its wide variations of sizes available, Artemide Pirce can add huge impact to a commercial space and transform the atmosphere of a home environment.

Visit us on our social sites to keep up to date on new products and what's on trend! You can find us on Facebook, Twitter, Instagram, Pinterest and now Polyvore!