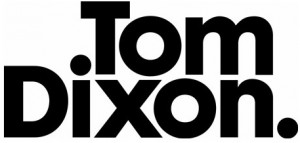 from David Village Lighting
Tom Dixon is a British design and manufacturing company of lighting and furniture. With a commitment to innovation and a mission to revive the British furniture industry, the brand is inspired by our nation's unique heritage. Tom Dixon launches new collections annually with products sold more than 60 countries.
Tom Dixon's Mirror Ball, Beat Light, Etch,and Copper Shade are all becoming classic Tom Dixon products Internationally.
Shop for Tom Dixon. now..
Tom Dixon. - from the Village Blog
TOM DIXON NEW FOR 2014!
26 June 2014
Tom Dixon have just launched several exciting new collections! They've redesigned some of their most popular lights creating a new gold version the Mirror Ball, and introducing table and floor versions of their iconic Beat light range. On top of all this they have created wide range of innovative new products including the Plane, Flood, and Bell pendants.
The Flood pendant is one of the newest additions to the collection. The Flood was inspired by the technical mastery of the automotive industry. Its origin comes from the design of a modern car headlamp. It is made from injection moulded polymers and uses the latest dimmable LED technology.
Tom Dixon have also continued their exploration into minimalist design and high shine finishes with products such as the Bell pendant, and gold Mirror Ball. They have also added a polished brass version to their popular Base collection which is an unusual combination of highly polished brass and traditional matt textured black cast iron.
Share this:
New Tom Dixon Etch!
20 February 2014
Tom Dixon has launched a new version of their popular Etch pendant. The Etch was previously only available in brass, copper, or steel, but Dixon have just introduced a new black finish! The Etch is inspired by the logic of pure mathematics. The shade is a geodesic structure made up of sections of 0.4mm etched metal sheets which cast a mass of intricate shadows when lit.
Share this:
New Tom Dixon Beat Lights In Brass!
28 January 2014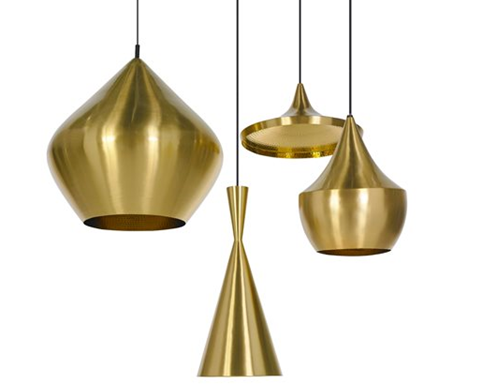 Previously only available in black or white, Tom Dixon have now launched a brass version of their popular Beat light range! The Beat collection is available in four different shapes, tall, wide, stout, and fat. The design is inspired by the sculptural simplicity of brass cooking pots and traditional water vessels used on the subcontinent. The lights are spun and hand-beaten by renowned skilled craftsmen of Moradabad in Northern India.
Share this:
Tom Dixon at Maison & Objet
28 January 2014

Tom Dixon has been in Paris for the Maison & Objet fair where they were being honoured as the 'Designer of the Year 2014'! Ever since Tom Dixon was launched in 2002 they have been committed to innovation, and have produced a wide range of iconic products. The Maison & Objet fair will see the launch of Tom Dixon's 2014 accessories and gift collection, as well as highlights from the existing accessories, furniture and lighting range.
Share this: