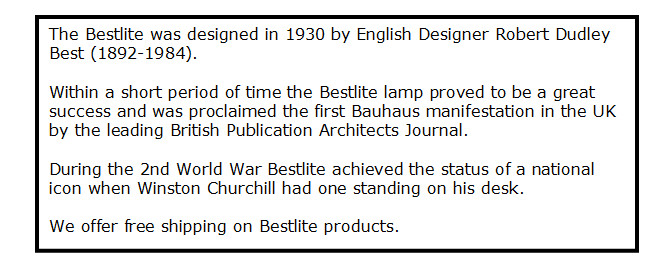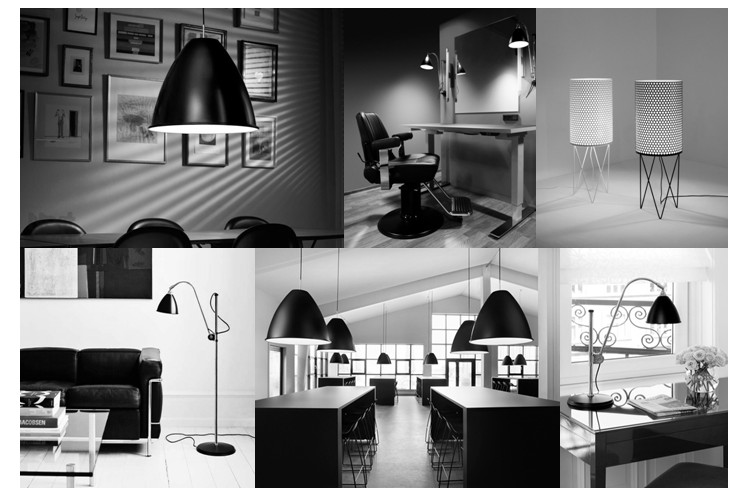 The Bestlite was designed in 1930 by English designer Robert Dudley Best (1892-1984).
Within such a short period of time the Bestlite lamp proved to be a great success and was proclaimed the first Bauhaus manifestation in the UK by leading British Publictaion Architects Journal.
During WWII Bestlite achieved the statis of a national icon when Winston Churchill had one standing on his desk.
We offer free shipping on Bestlite products. Bestlite lighting.
Please contact us for any Bestlite enquires: info@davidvillagelighting.co.uk